Description

Why you should get Carnelian Tumble?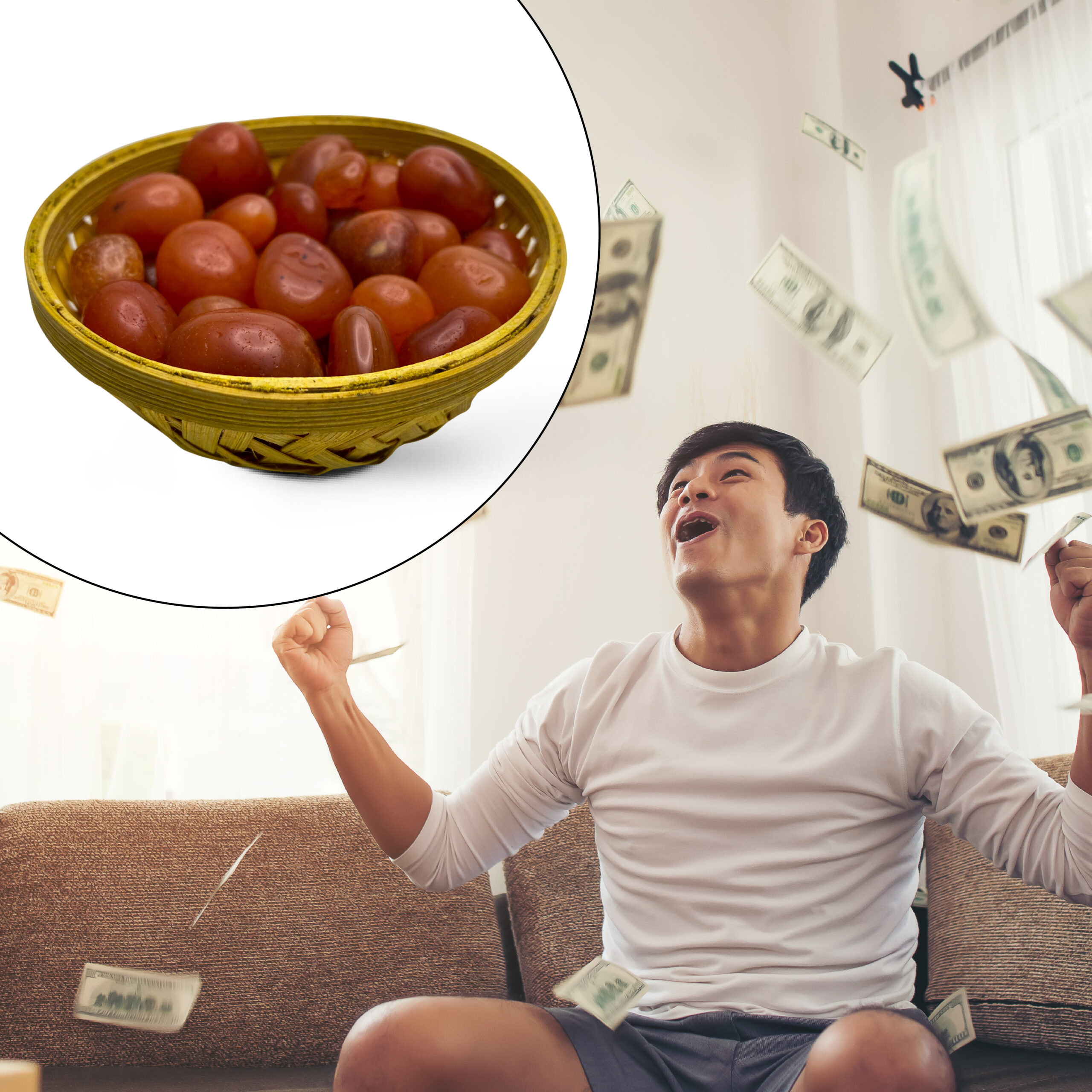 The carnelian stones act as a money magnet and attract good luck, fortune and wealth.

The natural crystals help to manifest success, growth, and abundance and also bring good opportunities. 

The crystals and gemstones are used for centuries to attract money, prosperity and power. With Carnelian, you can manifest good fortune and successful life.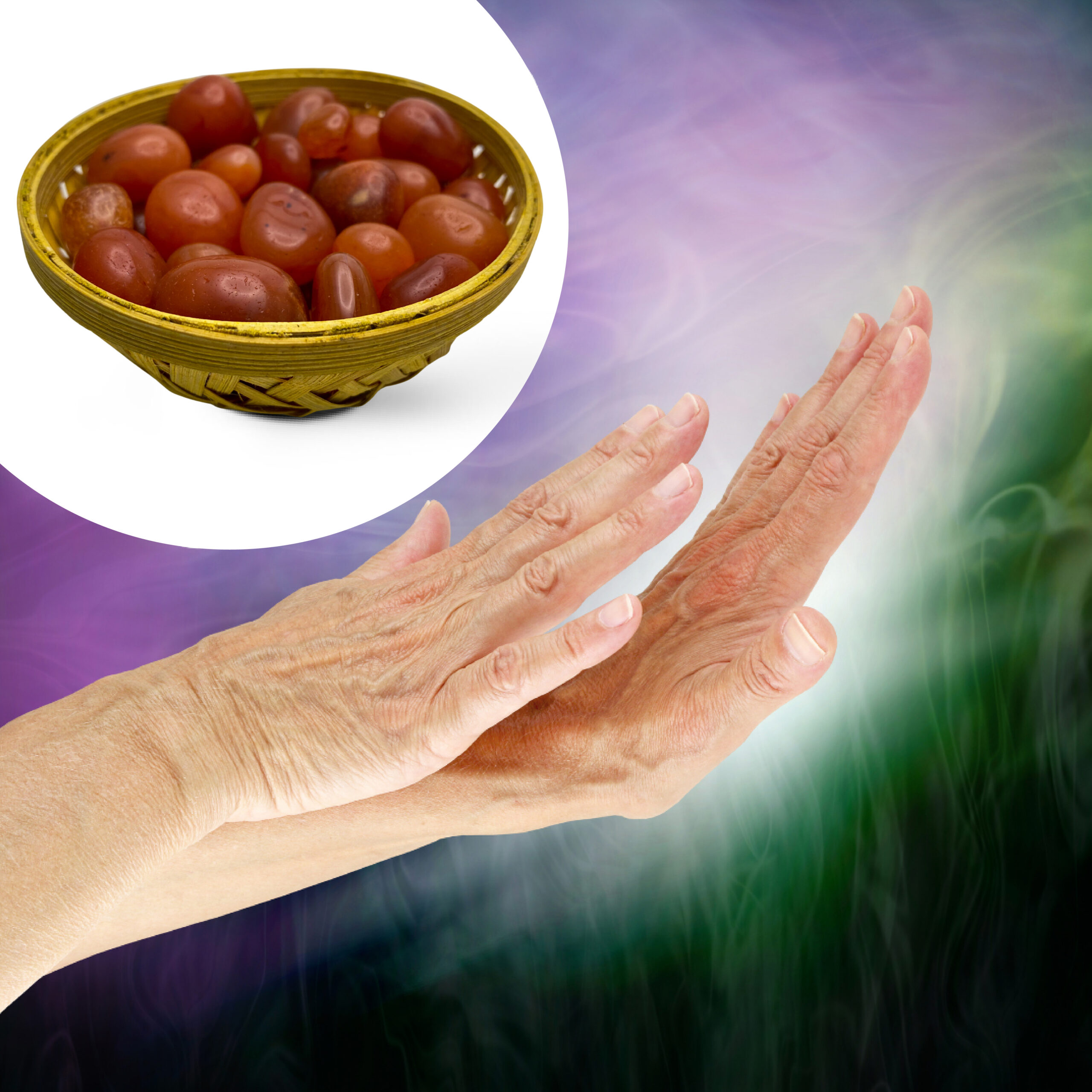 We are all surrounded by energies and vibrations; good and bad. The bad vibes and toxic energies drain us and block our path.

The gemstones will eliminate and block those negative energies. It will cleanse the aura around you; allowing only good vibes to enter.

Get the Carnelian gemstone tumble and let the positive energies flow around you freely.
The magic crystals serve as the perfect decorative items for home decor,  table decor as it removes negative energy and increases wealth.

Keeping it at home will also help to promote peace, restful sleep, meditation, increase concentration, and bring stability. 

If you are looking to bring balance and heal your home and surroundings, get our beautiful healing crystal tumble stones that will instil harmony and balance in mind, body & soul
According to Feng-Shui, the Red Jasper tumble stones are used as remedies in old Chinese traditions to remove negative energy.

According to Vastu, it plays a vital role in harmonizing the mind, body, and soul. Protect & purify your home with divine tumble crystals. 

Get this for Vastu correction, reiki healing, and instil peace, harmony, and positivity.
This thoughtful gift will rejuvenate one's life with the power of divine crystal.
Get these highly energising and purifying stones to bring Good Luck, Money, Abundance, Success and Fill your Life with Positive Energy!

Rejuvenate your Mind, Body & Soul with the Powerful Healing Crystal– Carnelian.
Get your hands on Carnelian Tumble Stones and remove negative energy around your surroundings, home and office. Carnelian crystals also act as a magnet for prosperity and good luck.  As a symbol of bold energy, warmth and joy, the stone oozes courage, endurance, leadership and motivation. The reddish gem resonates with deep, intense energy and is a flag bearer for motivation and self-confidence. The stone inspires & protects us because of its bright and rich colouring. Like many other orange healing stones, Carnelian is connected to the three lower chakras. 
How To Use:
Healing:
Carnelian plays a vital role in harmonizing the mind, body, and soul. As a symbol of motivation, strength & endurance, it can boost confidence & restore liveliness. Keeping Carnelian Gemstone at your Home will resonate positive vibrations, bring stability & re-energise your life. If you want to attract money, fuel creativity and heal, place the crystal on the south, west or south-east side of your house & office. Carnelian is advised to keep in your houses as an uplifting and energizing crystal since it's great for evolving your creative instincts. 
Meditation:
Using the tumble energy crystals during meditation practice can help improve focus and create a serene atmosphere. The tumble stones will eliminate negative energy. Its highly energising power will also magnify the healing effect and bring desired results. 
Manifestation & Visualization:
You can use crystals and tumble stones for manifestation. Using it with affirmations can help you attract your desires as its energy can magnify your goals and send them out into the universe. Place the crystals near you or hold them in your hand to set intentions, visualize and affirm them to achieve desired results. Release all the tension in your body and try to be present at the moment. You can start by visualizing your best or higher self. It is best to speak out the affirmations out loud once you are completely focused and ready to manifest.
Cleansing Carnelian Gemstone:
Crystals contain enormous energy that rejuvenates our mind, body and soul. However, when too much negative energy gets stored in the crystal, it starts concealing the positive vibrations of the crystal. So, it is necessary to cleanse the crystal to keep its energy pure and vibrant.
Water is the best way to neutralize all the negative energies stored and return the crystal back to its natural state. Make sure to use clean water and let the stone immerse in it completely–& pat it dry once you're done. 

You can also use Selenite crystal to charge & cleanse your crystals. When crystals are placed with Selenite, this versatile stone takes away their negative energy by inducing positive energy in them, and then it automatically cleanses itself.
Note: These are natural stones, so their color, shape and sizes vary and sometimes there are holes in it. Also there are grains inside the stones which look like cracks, but these are natural.