Description

Why you should get Seven Chakra Tree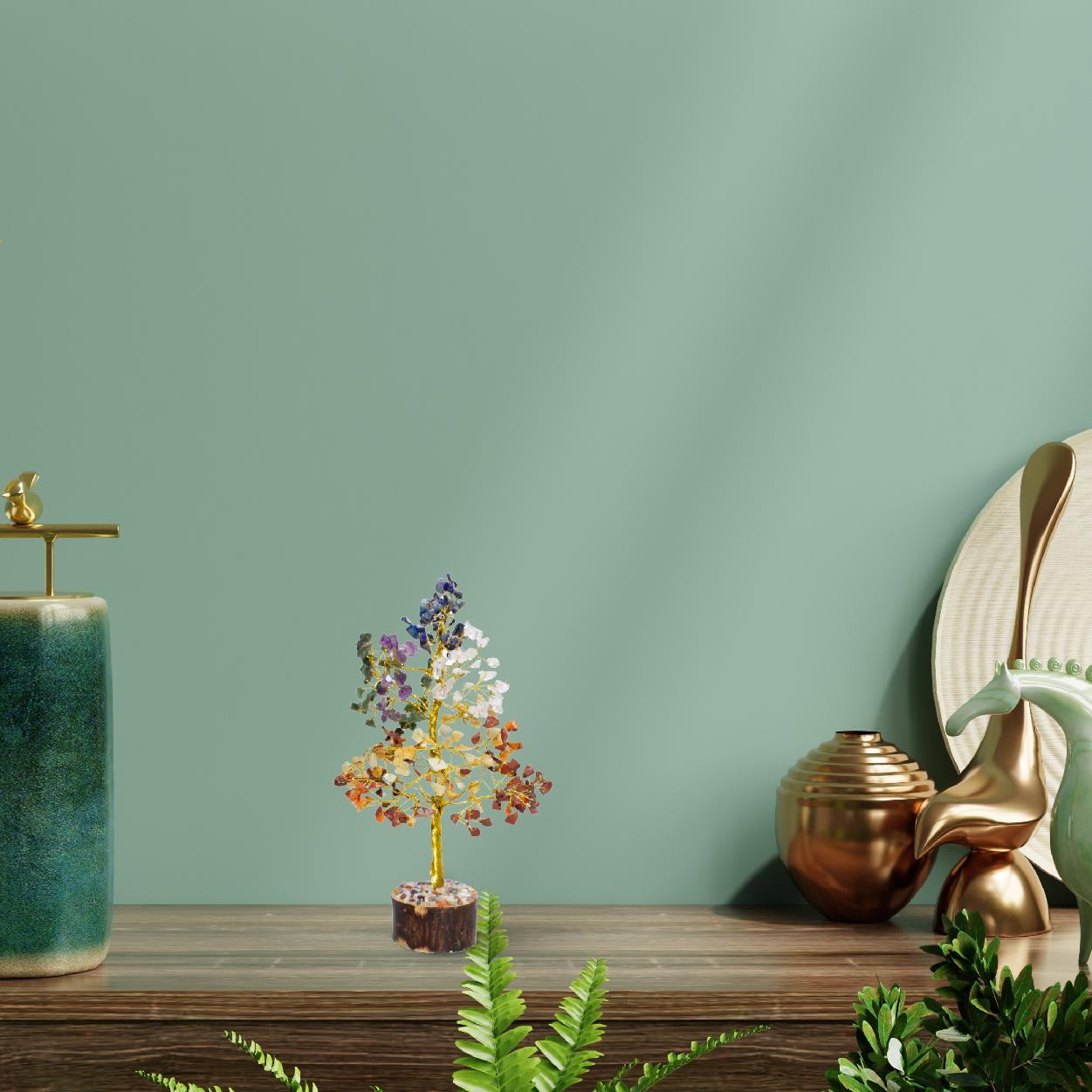 The magic crystals serve as the perfect decorative items for home decor, table decor, kitchen decor, table decor as it removes negative energy and increases wealth.

Keeping it at home will also help to promote peace, restful sleep, meditation, increase concentration, and bring stability.

If you are looking to bring balance and heal your home, office and surroundings, get this beautiful healing crystal tree that will instil harmony and balance mind, body & soul.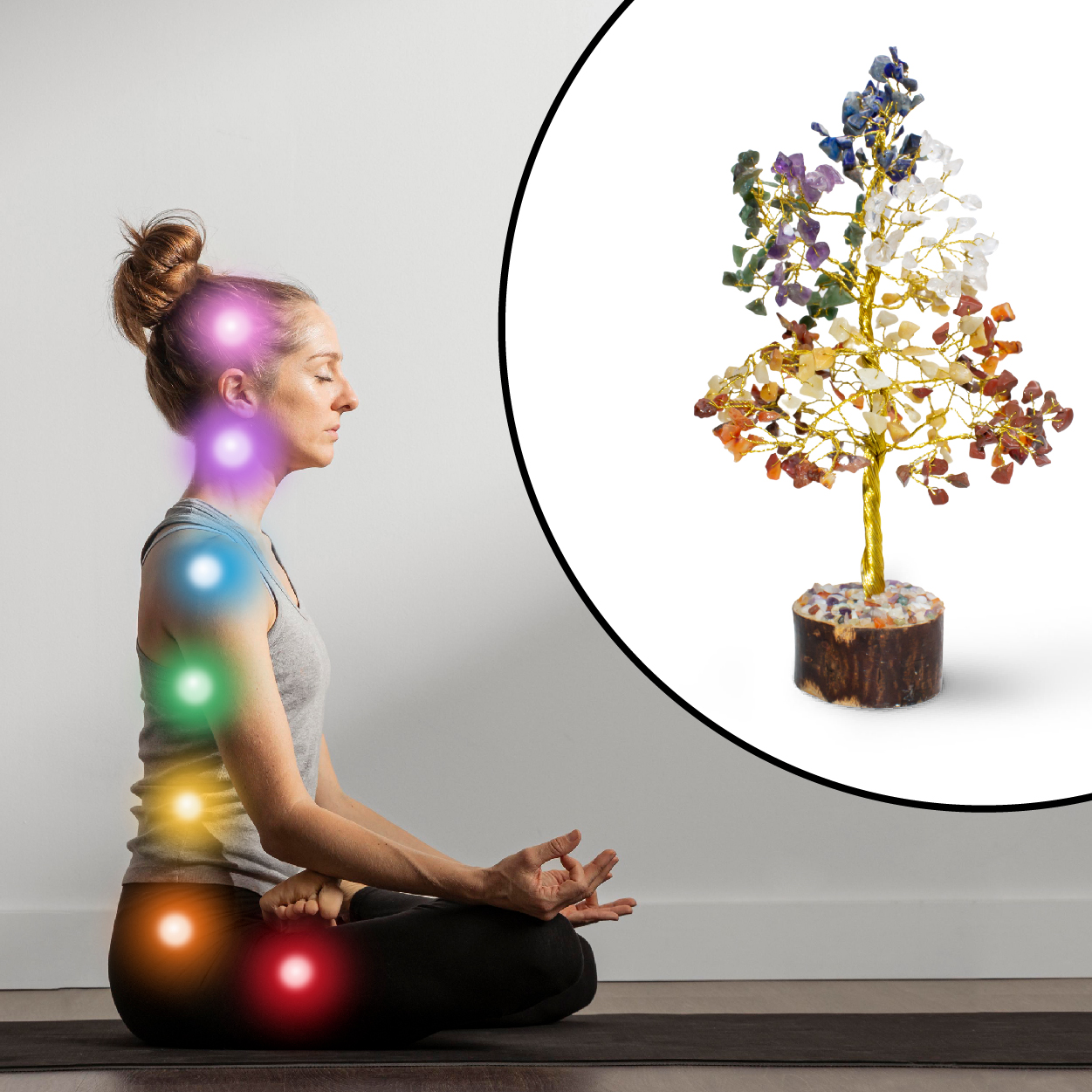 The gemstone crystal tree of life acts as a money magnet as it attracts good luck and wealth.

The seven chakra tree helps to manifest success, growth, abundance and also bring good opportunities.

The crystal trees are used for centuries to attract money, prosperity and power.
Chakra Balancing & Meditation
Crystal Tree is made up of 7 Chakra Natural Gemstones representing the seven chakras of our body. The vibrant stones can repel toxic energy, bad vibes and align the seven chakras of the body.

Meditate with 7 chakra crystal tree to bring positive energy, inner strength and peace of mind. It also sharpens focus and concentration.

The gemstone tree is ideal for home, study room and meditation room to radiate positive energy, activate chakras, instil calmness & tranquillity.
The seven chakra gemstone tree of life is an ideal Feng-Shui crystal tree used as remedies in old Chinese traditions to remove negative energy.

According to Vastu, it plays a vital role in harmonizing the mind, body, and soul. Protect & purify your home with this divine crystal tree.

Protect your home, shop, office with this divine Vastu item. Place this at your home, living room or anywhere for Vastu correction and also healing spiritual rituals.
A perfect good luck gift for home & Gift item for your loved ones. Everyone will love this beautiful tree with 7 lucky gemstones.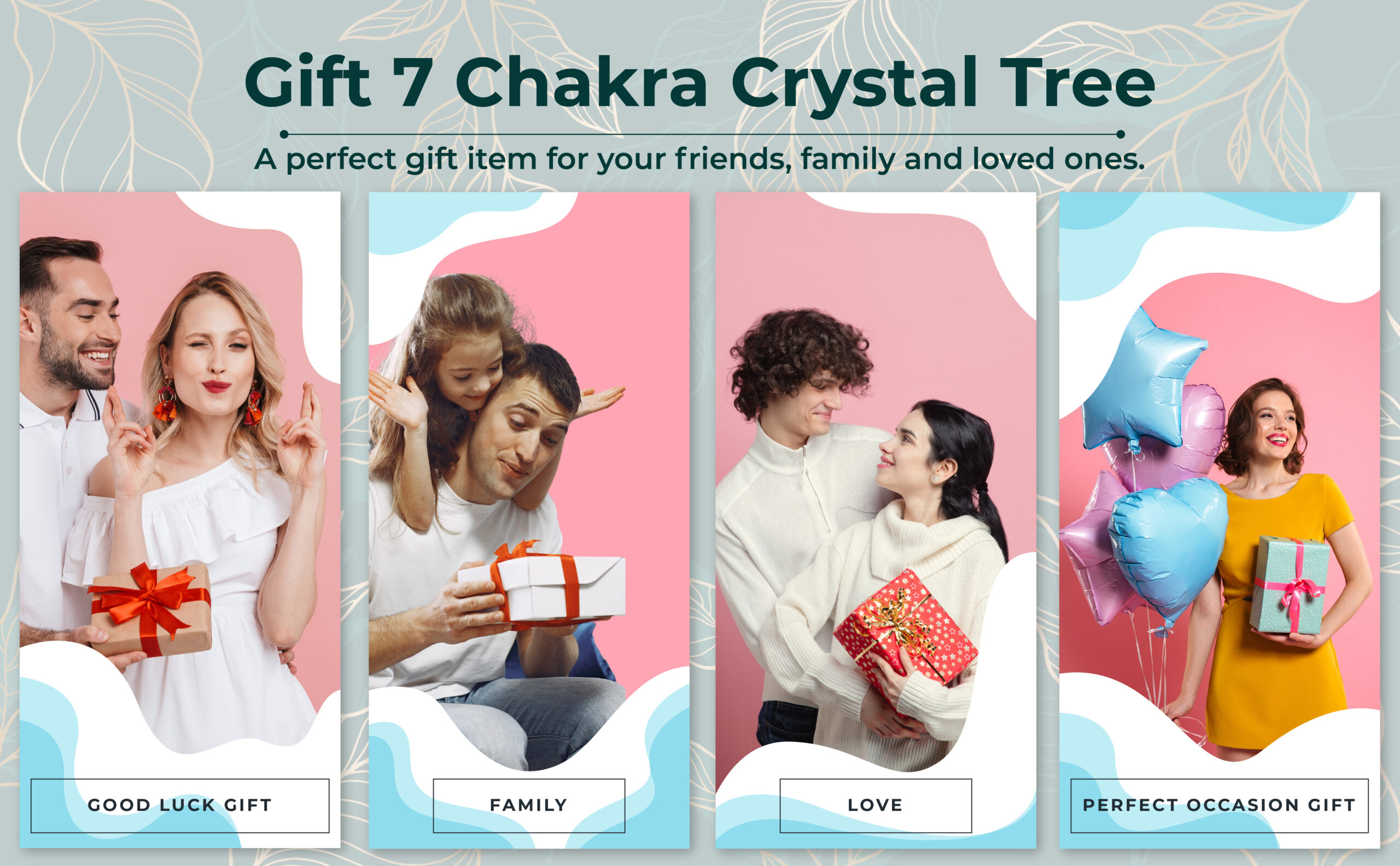 7 Chakra Gemstones Bonsai Tree with Healing Crystal brings Good Luck, Money, Abundance, Success and Fill your Life with Positive Energy!
The seven chakra tree consists of 7 gemstones with unique and powerful healing properties. Each crystal works towards all aspects; physical, mental, emotional & spiritual.
Rejuvenate your Mind, Body & Soul with Powerful Healing Properties of Seven Crystals. Activate, Align & Balance your Chakras and Remove Negative Energy from your Aura.
Red Jasper– Red jasper's energy can help balance emotions & induce inner strength. It works great to bring mental clarity & release stress.
Carnelian– Carnelian is a precious healing stone that can lift energy & bring out your creative side. As a symbol of motivation, strength & endurance, it can boost confidence & restore liveliness.
Yellow Aventurine– This alluring gemstone enhances the flow of energy & removes toxic energies. It helps boost confidence & brings more compassion.
Green Jade– The stone that works like a talisman for fortune & money, Green jade works like a magnet attracting wealth & focuses on stabilizing long term financial goals.
Clear Quartz–The master healer, Clear Quartz amplifies healing energy & paves the way for spiritual growth. A great balancing stone, it can store, regulate & release the body's energy flow.
Amethyst– The purple symbol of peace, Amethyst, is said to be attached to trust and grace, helping you eliminate the negative energy while uplifting harmony and peace.
Lapis Lazuli–The royal Lapis Lazuli Gemstones can shower wisdom, provide clear judgment, activate the higher mind and enhance intellectual ability.
Note: These are natural stones, so their color, shape and sizes vary and sometimes there are holes in it. Also there are grains inside the stones which look like cracks, but these are natural.