Description

Why you should get Wealth Tree: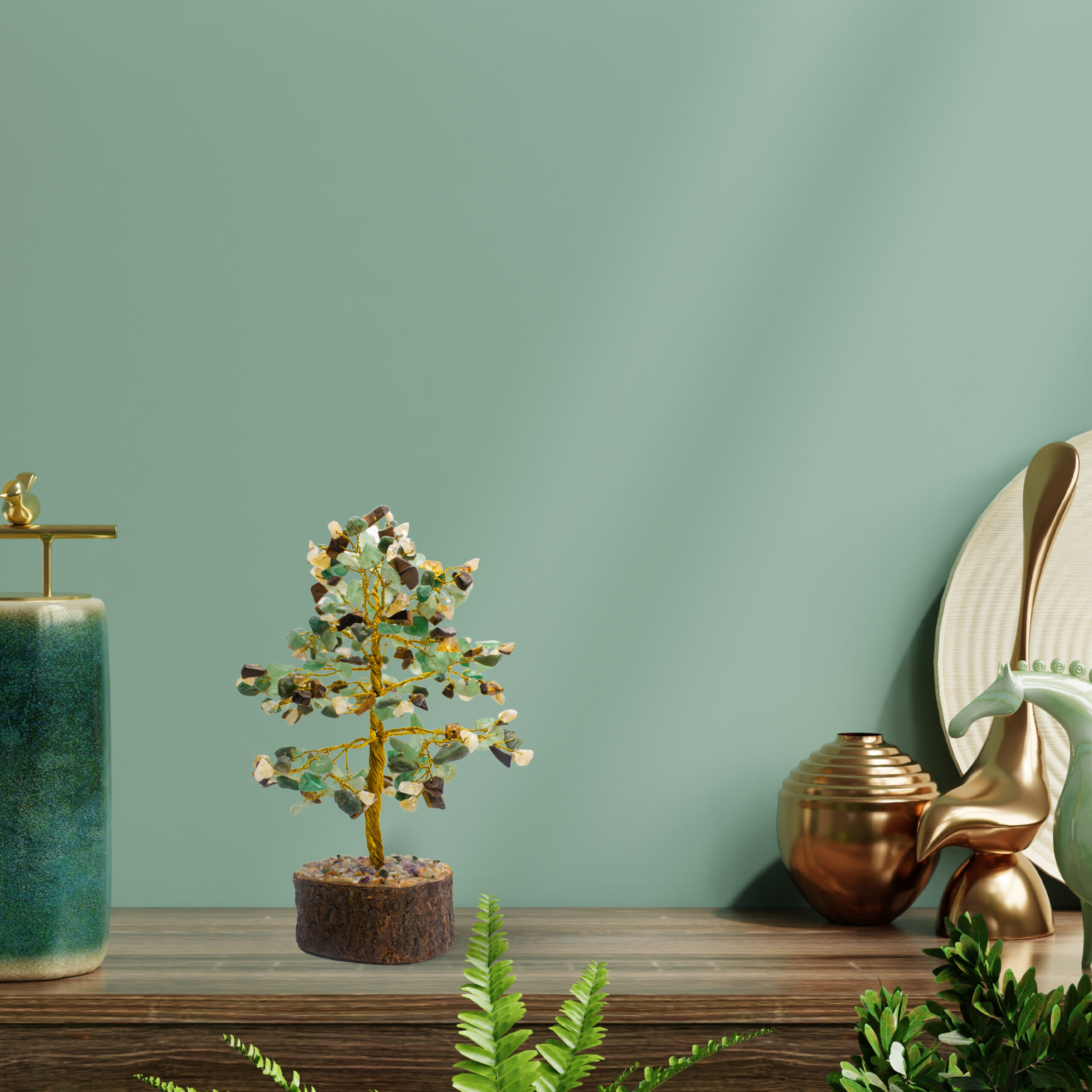 The magic crystals serve as the perfect decorative items for home decor, and table decor as it removes negative energy and increases wealth.

Keeping it at home will also help to promote peace, restful sleep, meditation, increase concentration, and bring stability.

If you are looking to bring balance and heal your home and surroundings, get this beautiful healing crystal tree that will instil harmony and balance in mind, body & soul.
The Wealth tree is an ideal Feng-Shui crystal tree used as remedies in old Chinese traditions to remove negative energy.

According to Vastu, it plays a vital role in harmonizing the mind, body, and soul. Protect & purify your home with this divine crystal tree.

Get this for Vastu correction, reiki healing, and instil peace, harmony, and positivity.
Bring home abundance, stability and prosperity with this attractive wealth tree.

Experience life-changing shifts, positive growth and welcome opportunities with the Green Jade crystal.

A perfect combination of crystals for achieving success, overcoming fear and bringing positive energy.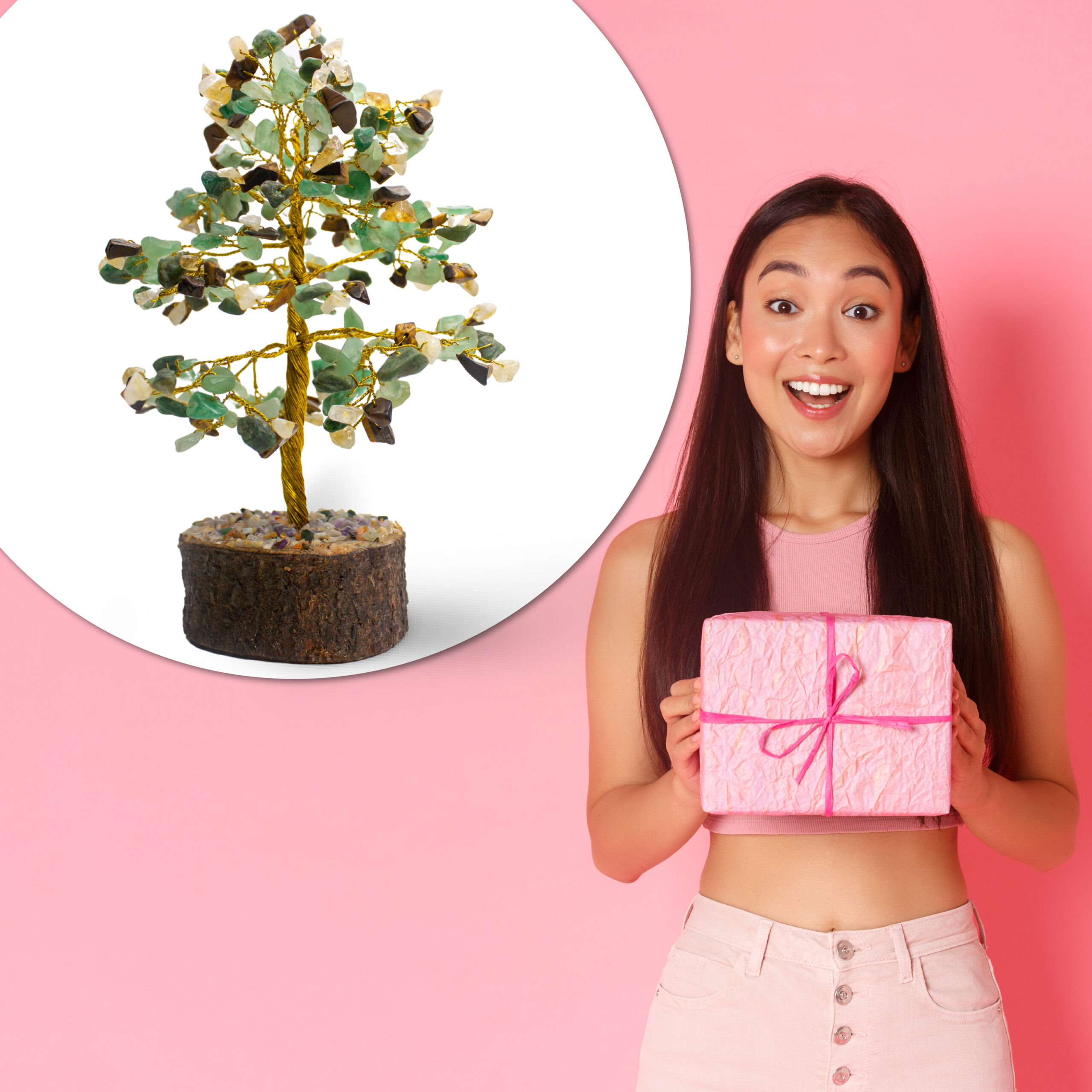 The elegant showpiece is a perfect choice of gift for loved ones as it brings good luck and fortune. Gift your loved ones this beautiful good luck showpiece.

Your loved ones will love this elegant and prosperous charm made of semi-precious stone.

Gift it as a housewarming gift for good luck and on occasions like christmas and diwali to bring positive energy.
A perfect good luck gift for the home is & Gift item for your loved ones. Everyone will love this beautiful tree with 4 lucky gemstones.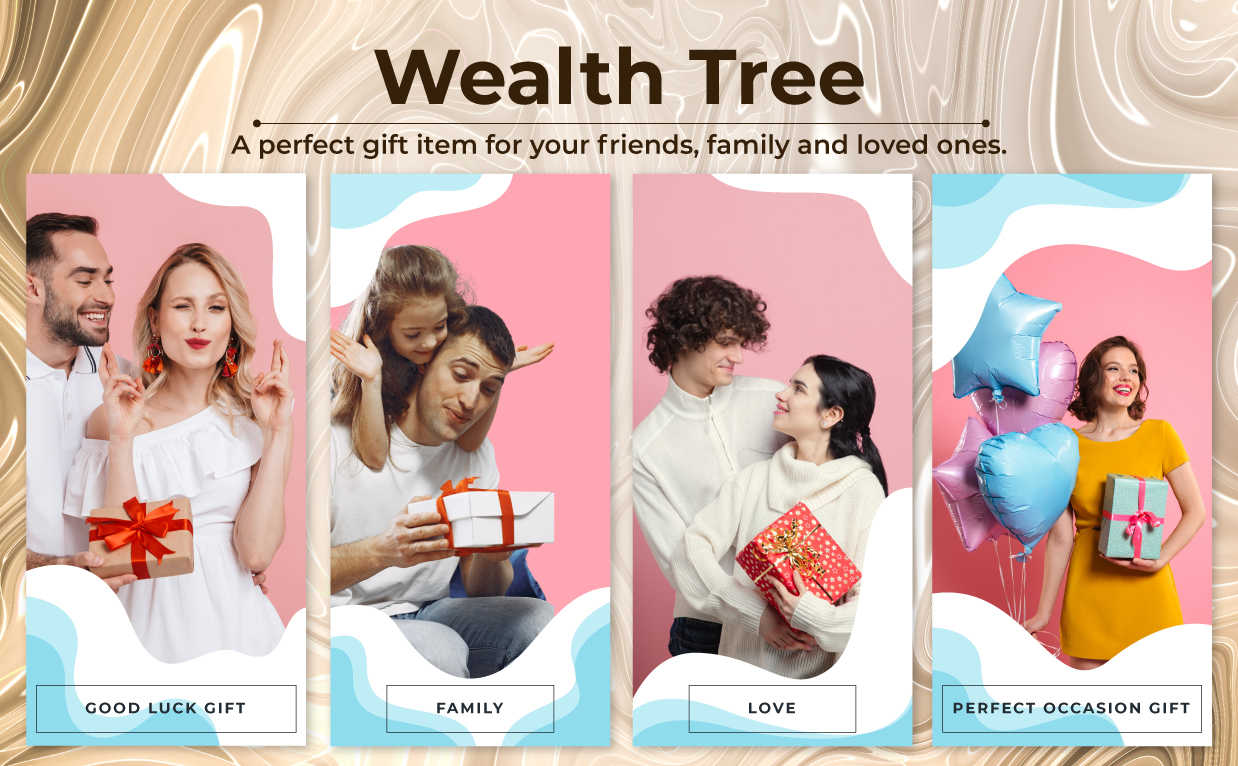 Attract joyful abundance, success and positive healing energy with the Wealth tree Crystal Gemstone Bead Tree.
The divine figurine bonsai tree is beautifully studded with 300 beads of different gemstones aligned perfectly with golden wire with a solid wooden base. A perfect blend of beauty, grace, and fortune, these magical crystals will add charm to your home decor and also heal, bringing good luck and money.
The green jade gemstone indicates abundance and is a magnet to attract wealth and focuses on stabilizing long term financial goals.
used to attract more wealth, money, luck, and power.
The yellow gemstones, also known as Citrine or 'Merchant's Crystal' is believed to be the stone for growth and opportunities. Manifest money, good luck and wealth with these 2 powerful crystals. Keep this at your home, study table, or workplace to pave the way for abundance.
Manifest goals, attract wealth and abundance with the tiger eye gemstone crystal beads. Tiger eye increases your flexibility and ability to live without fear. It protects you from negative vibrations and paves the way for positivity.
How to Cleanse Crystal Tree:
The crystal has energizing power that works to ward off negative energy. It is important to cleanse crystals for energies to flow freely. You can do this by placing the gem tree in sunlight for several hours. The sunlight is known to have yang energy that helps in removing any stuck or stagnant energies your tree may have collected over time.
Note:
The stones used in this are natural gemstones. So the product you might receive can slightly vary from the image shown.