Description

Why should you get Education Support Bracelet?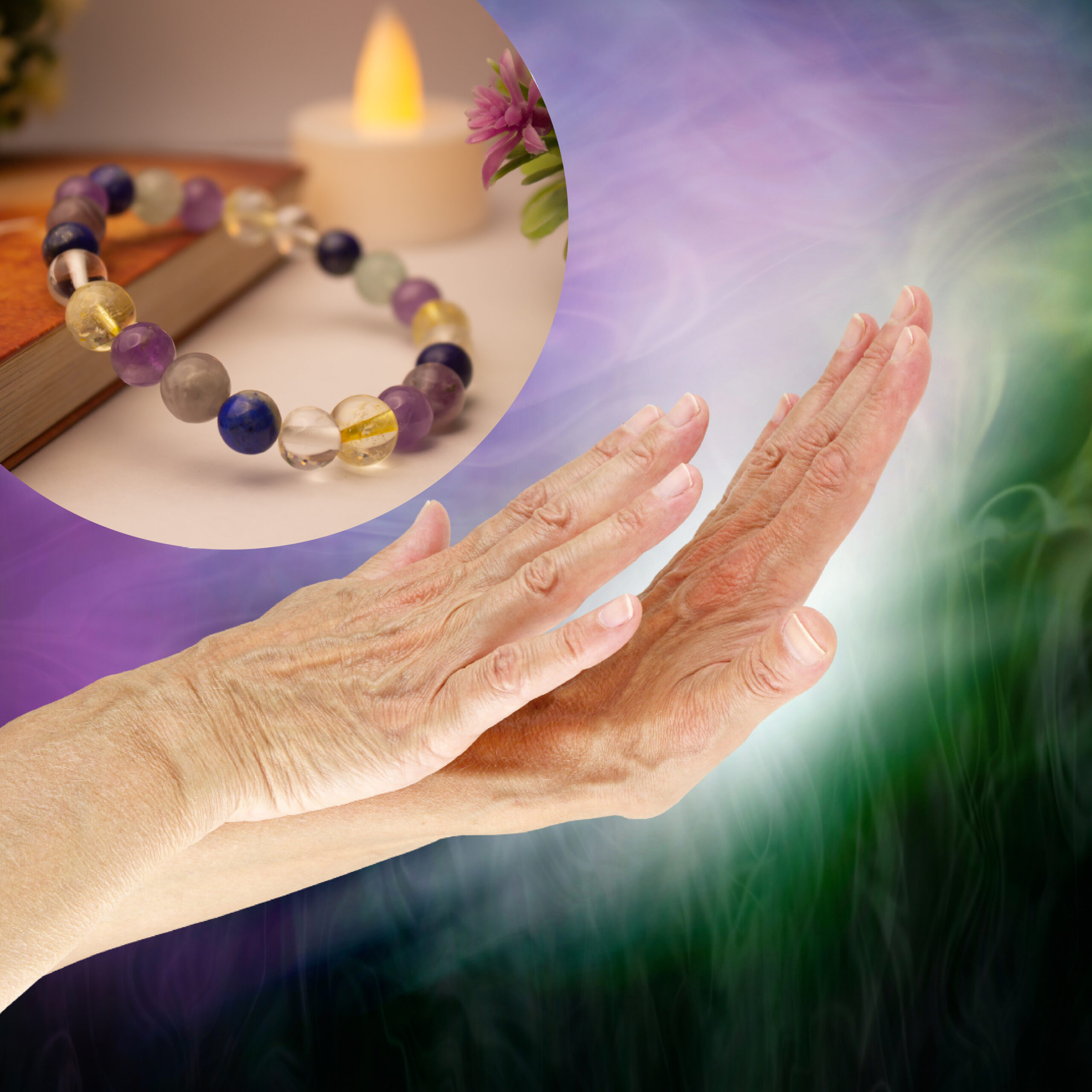 We are all surrounded by energies and vibrations; good and bad. The bad vibes and toxic energies drain us and block our path.

The gemstones will eliminate and block those negative energies. It will cleanse the aura around you; allowing only good vibes to enter.

Get the vibrant gemstone bracelet and let the positive energies flow around you freely.
Balances Mind, Body & Soul
The healing power of the crystals can perfectly balance the mind, body & soul by releasing all physical, emotional and spiritual issues. 

The powerful healing energy of crystals can eliminate negative energy and eliminate blockages from the chakras.

The crystals help in cleansing the aura with vibrant energy and harmonize the soul with healing energy.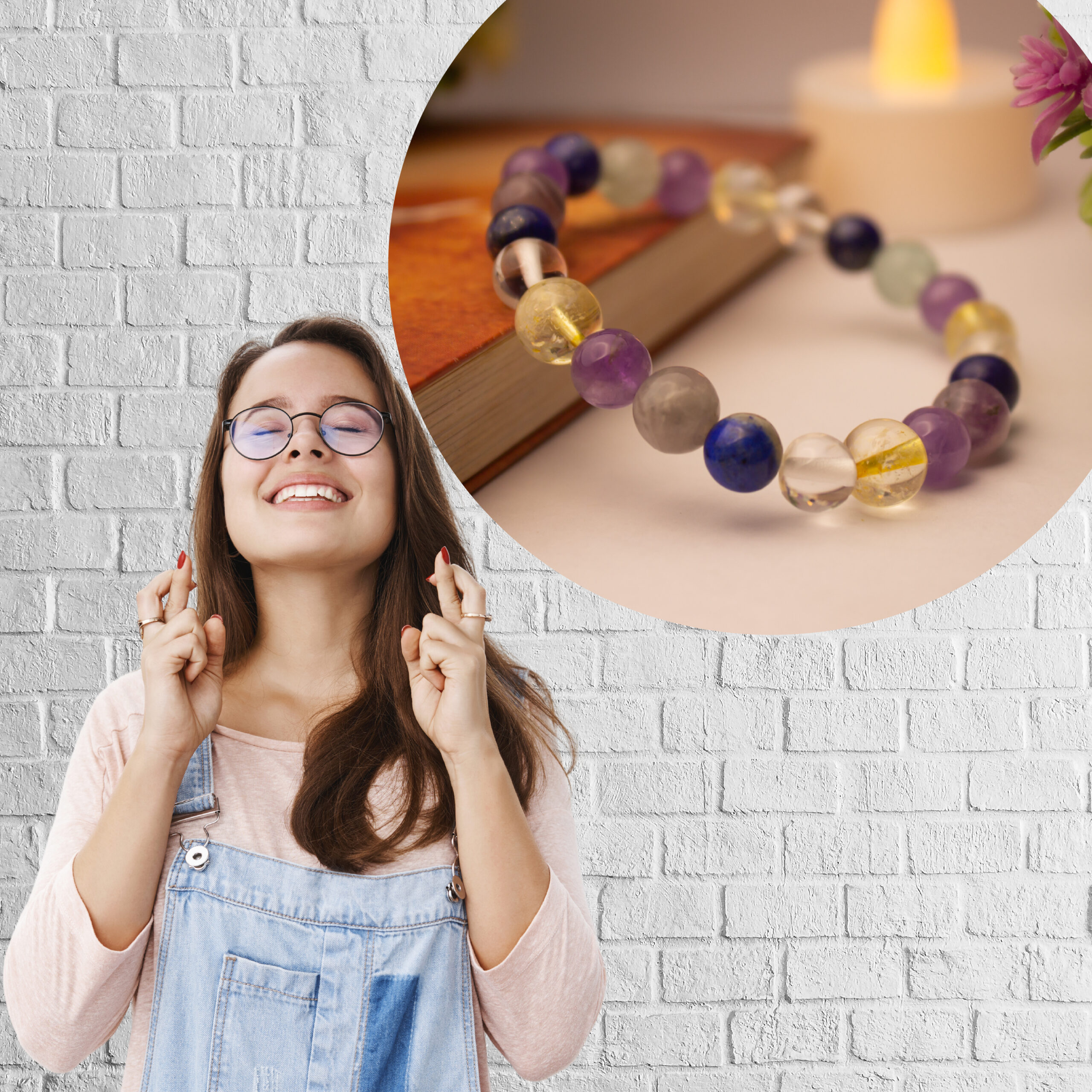 Natural stones bring good luck, wealth and abundance. This lucky stone bracelet will attract good luck and bring huge opportunities. 

It stabilizes your path and helps you to move forward. Experience life-changing shifts and joyful abundance and invite positive energies to flow in. 

The crystal bracelet attracts money, prosperity and keeps the hindrances away.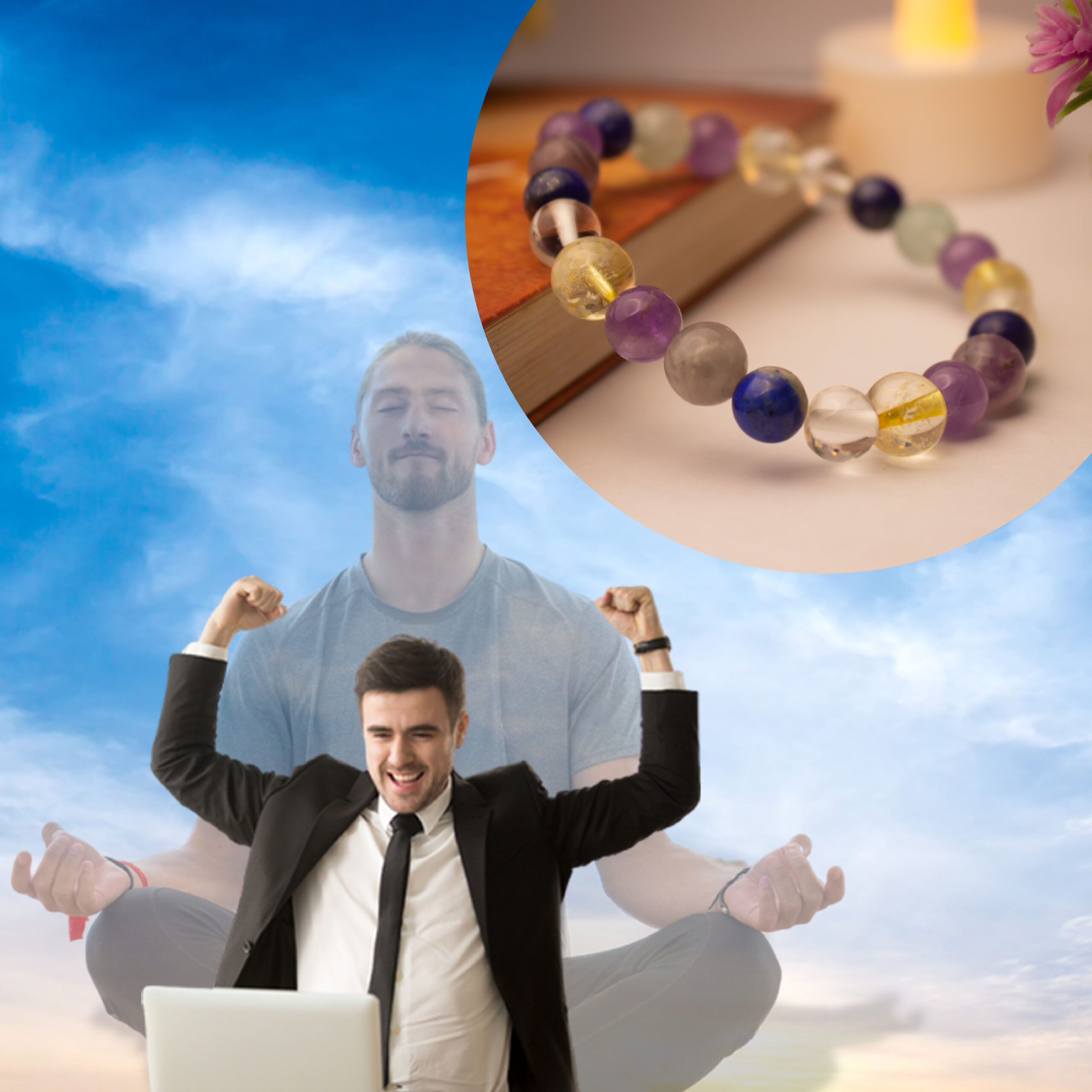 The gemstones when kept close bring success in all aspects. The natural crystal acts as a magnet to prosperity and good luck. 

The beautiful crystal bracelet is the perfect good luck item for attracting money, wealth and removing negative energy. 

Wear this natural crystal bracelet to radiate positive energy to attract prosperity and gain financial abundance.
This thoughtful gift will rejuvenate one's life with the power of divine crystal.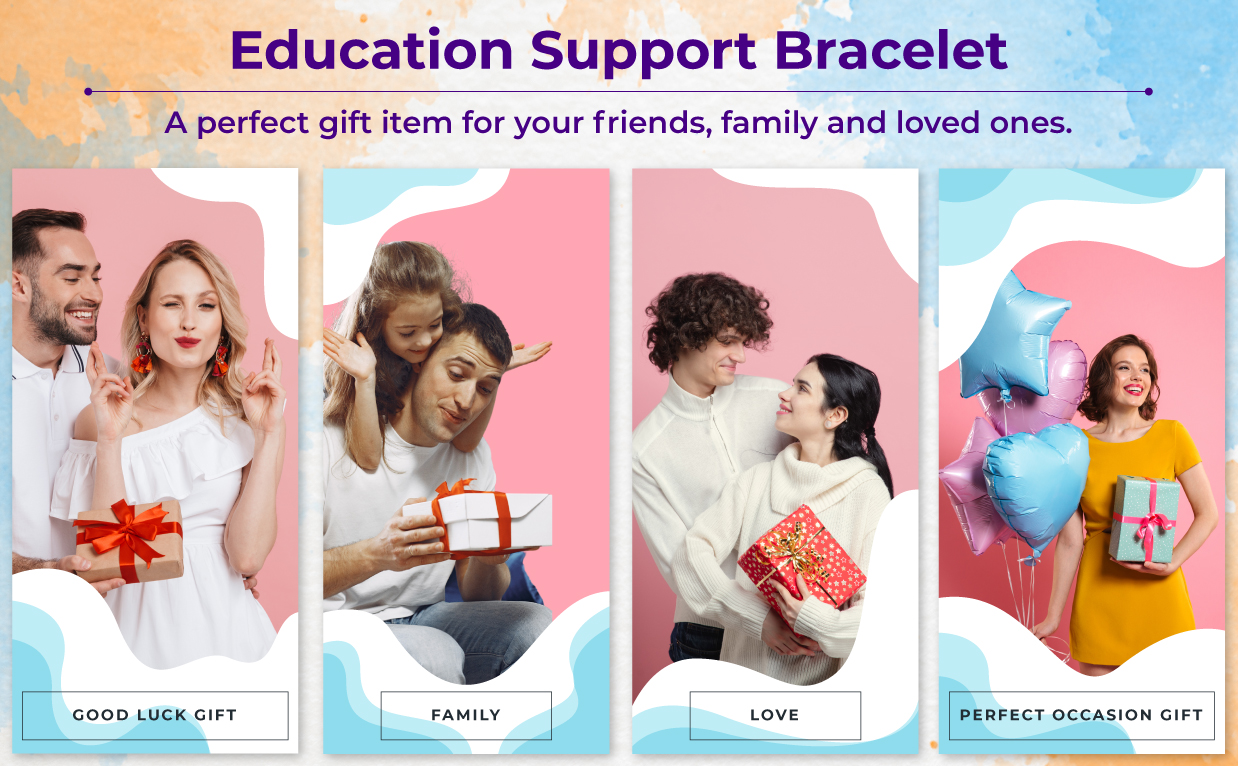 Wear this Highly Energising and Purifying Education Support Gemstone Bracelet and Manifest your Dream Goal!
Get Education Support natural gemstone beaded bracelet for kids, children & students and excel in your exams. Beat study and exam stress, improve concentration, boost confidence, strengthen memory, enhance mind power and hail amazing healing properties from this powerful crystal bracelet. 
Amethyst 
The beautiful purple crystal oozes peaceful and soothing energy that instils a sense of harmony in mind, body & soul. It can help reduce stress, anxiety and fear in your mind. Amethyst with its highly cleansing power can help in clearing doubts and confusion and give you mental clarity. The stone clears off the mind from unnecessary chatter and stress, helping you focus and achieve desired results. 
Fluorite
Also known as the Genius Stone, Fluorite is an amazing stone for students and also job seekers. It helps in increasing concentration levels, strengthening memory power and boosting focus. The stone's healing power also eliminates negative energy and cleanses the aura with positivity. It will keep you motivated towards your goals by removing distractions and giving clarity. 
Clear Quartz
The resplendent Clear Quartz is one of the most versatile crystals with powerful high vibrations. It clears all the negative energy, balances the mind & promotes harmony. It is considered the "Master Healer" as it can draw away distractions, and hindrances and clear your path towards growth and success. The stone can clear your mind and also boost self-healing power to improve well-being. 
Lapis Lazuli
The royal Lapis Lazuli Gemstones can shower wisdom, provide clear judgment, activate the higher mind and enhance intellectual ability. It is excellent for stimulating inner peace and enhancing memory. It is also effective for boosting concentration, creativity and clarity. It radiates positive energy that will instil a sense of harmony and balance all physical, emotional & spiritual blockages. 
Citrine 
Citrines, a mineral from the quartz family, is an ancient energy crystal that uses solar energy to heal. Also known as "merchant crystal", this stone significantly invites success, abundance & prosperity. The beautiful Citrine crystal can attract good luck and success. It can help to find the right answers, clear your doubts and excel in your studies with confidence.  
Cleansing Education Support  Bracelet:
Crystals contain enormous energy that rejuvenates our mind, body, and soul. However, when too much negative energy gets stored in the crystal, it starts concealing the positive vibrations of the crystal. So, it is necessary to cleanse the crystal to keep its energy pure and vibrant.
Water is the best way to neutralize all the negative energies stored and return the crystal back to its natural state. Make sure to use clean water and let the stone immerse in it completely–& pat it dry once you're done. 

Leaving gemstones under the light of the full moon or in sunlight will help crystals get charged and clear away old energies. 

You can also use Selenite crystal to charge & cleanse your crystals. When crystals are placed with Selenite, this versatile stone takes away their negative energy by inducing positive energy in them, and then it automatically cleanses itself.
Note: These are natural stones, so their color, shape and sizes vary and sometimes there are holes in it. Also there are grains inside the stones which look like cracks, but these are natural.