Description

Why you should wear Money Magnet Bracelet?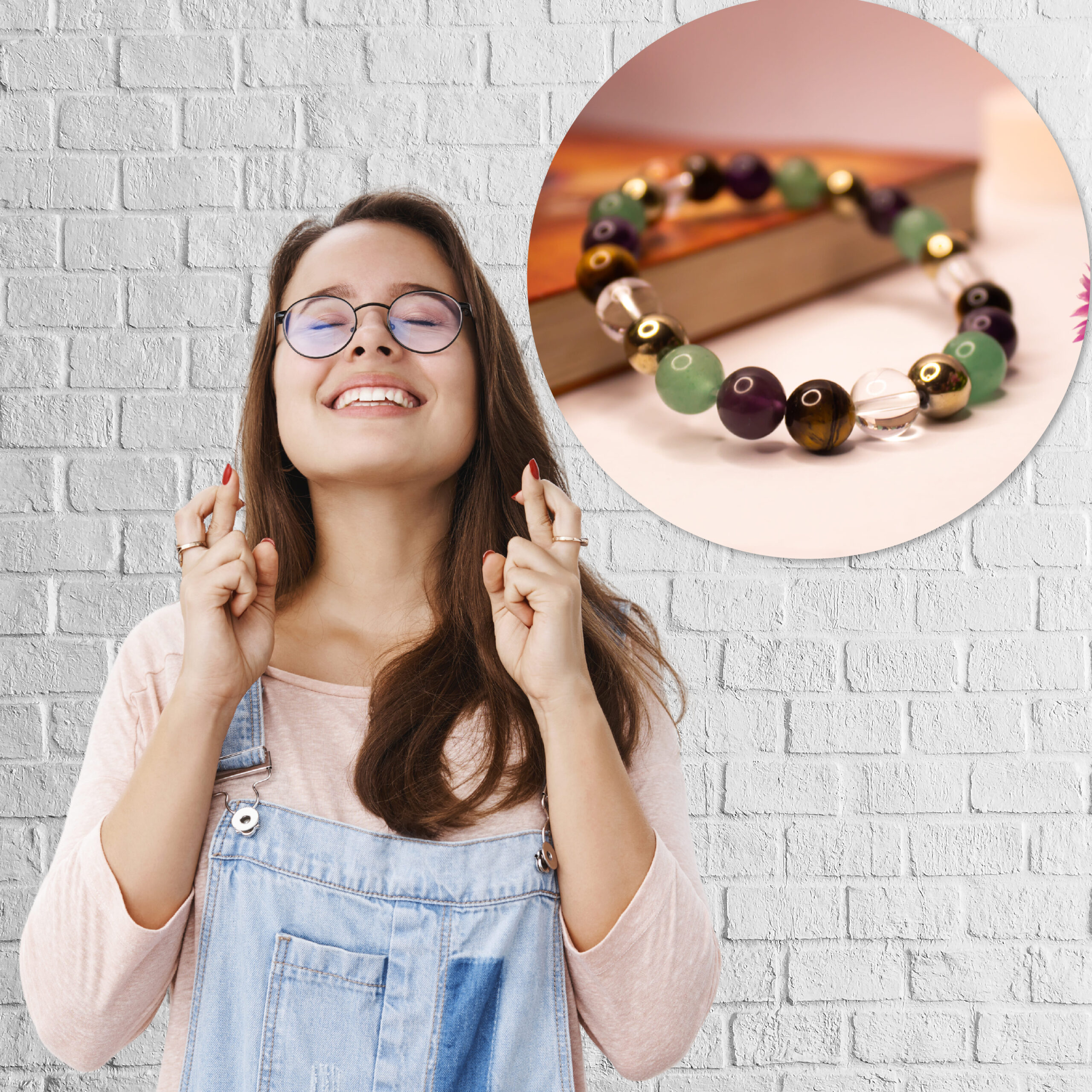 The multicolored natural beads bracelet brings Goodluck, wealth and abundance. These lucky stones will pour in money, and wealth and bring huge opportunities.

It stabilizes your path and helps you to move forward. Experience life-changing shifts and joyful abundance by wearing this bracelet and invite positive energies to flow in.

The Green Aventurine & Pyrite crystal beads attract money and keeps the flow of money going.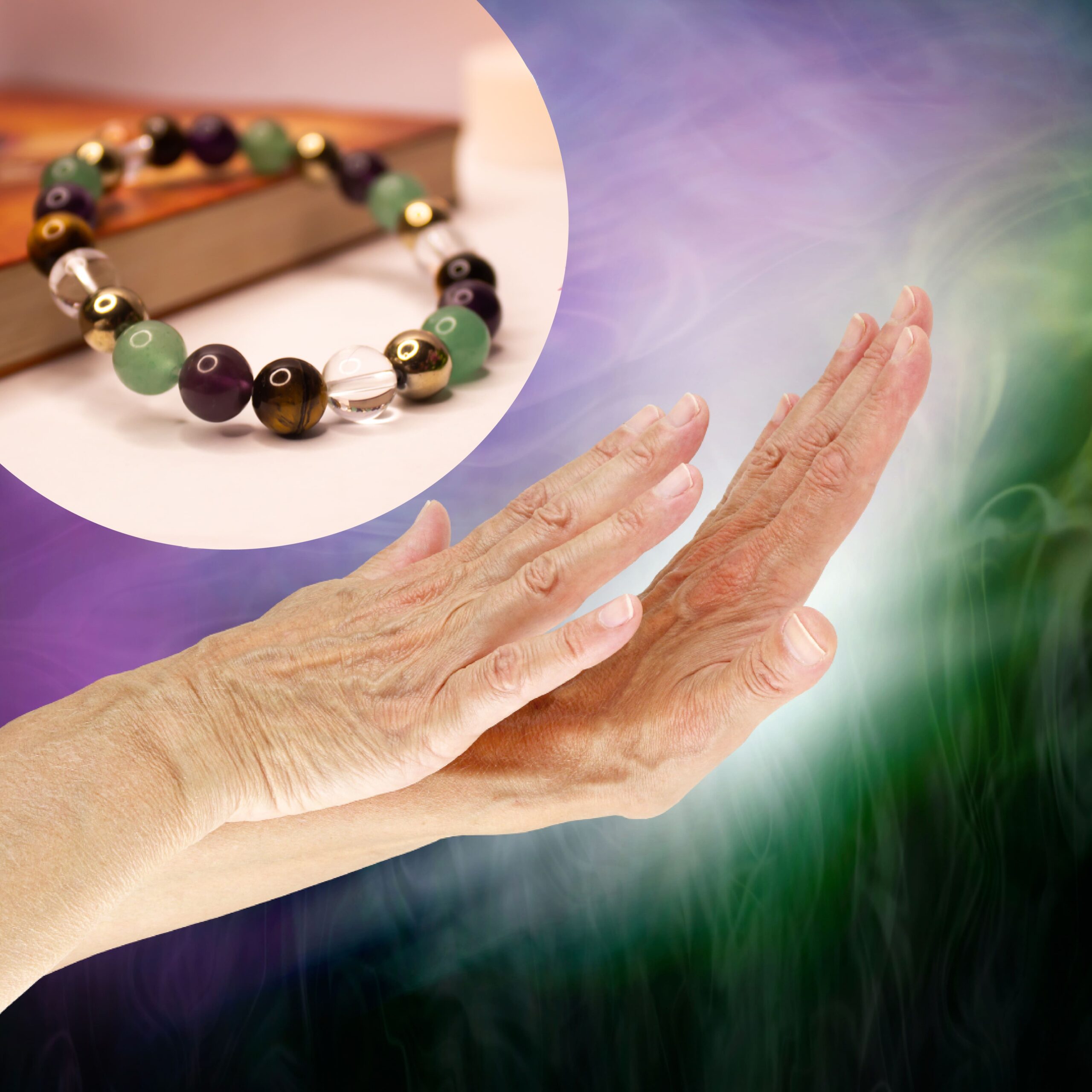 We are all surrounded by energies and vibrations; good and bad. The bad vibes and toxic energies drain us and block our path.

These gemstones will eliminate and block those negative energies. It will cleanse the aura around you; allowing only good vibes to enter.

Wear this beautiful crystal bracelet and let the positive energies flow around you freely.
Balance Mind, Body & Soul
It is a perfect gift item for your friends, family and loved ones as it is not only beautiful but also has many benefits.

This thoughtful gift will rejuvenate one's life with the power of 5 divine crystals. Everyone will love wearing this bracelet.

The perfect jewellery gift for men & women will enhance healing power, balance chakras and help manifest dreams and goals.
Attracts Money & Prosperity
Wear this colorful money magnet bracelet to attract money and wealth. Keeping this close to you will bring financial stability and abundance.

Clear your blockages and pave the way to manifest your success easily.

It protects you from negative energies like a shield and enhances your strengths by giving you courage to achieve your goals.
Rejuvenate your Mind, Body & Soul with the Powerful Healing Properties of the Money Magnet Bracelet.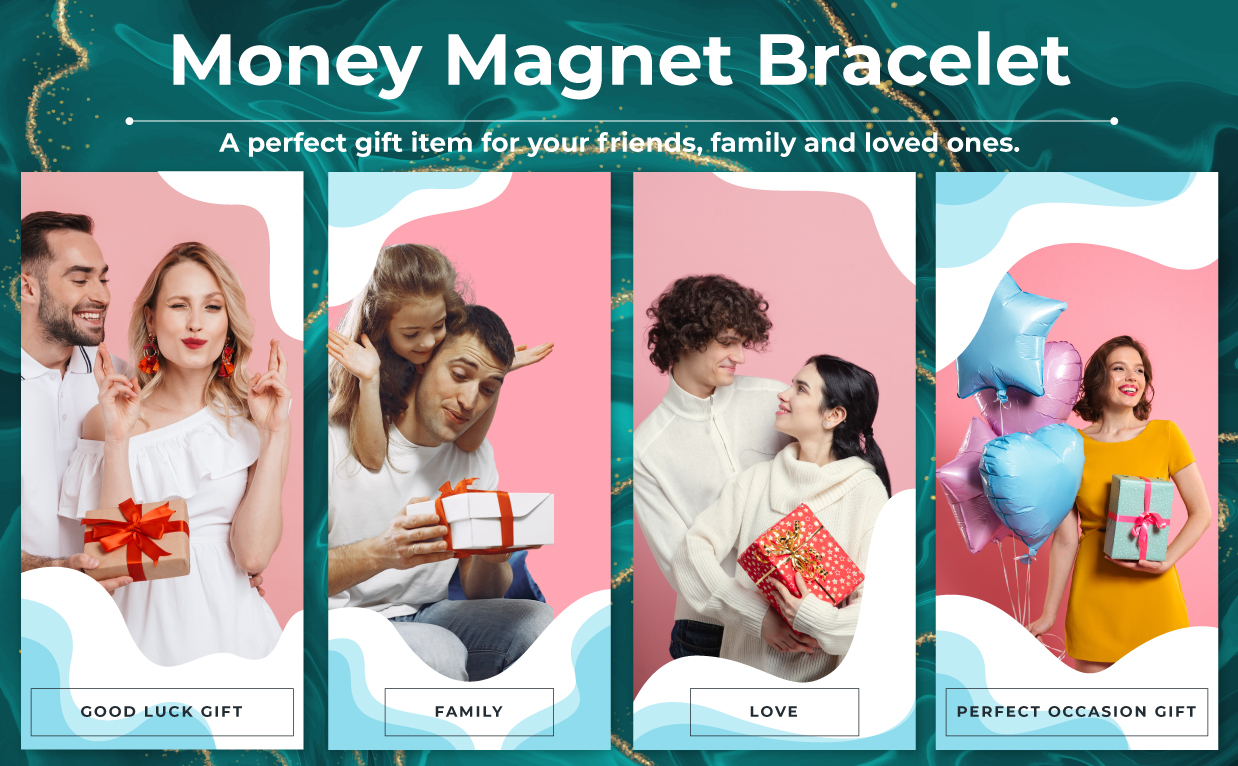 The five gemstones have unique healing properties that can bring a positive transformation in your life. Look at how wearing these crystal beaded bracelets can help you:
Pyrite: This crystal is also known as 'Stone of Luck' that brings luck and positivity when kept close. It alleviates the vibrations, emotions, and strengthens the memory in addition to stimulating the rational behavior. Boost your power to recollect all the relevant information and improve your overall well-being. Connect yourself spiritually with this pyrite to meditate and elevate your consciousness. Balance Sacral chakra and enhance creativity, emotions and passion in life. Improve confidence and build inner power to transform yourself energetically and physically.
Amethyst: The purple amethyst is a healing magnet that resolves all your mental, physical and spiritual issues. It calms the mind, relieves stress and lets you focus on your desires. Develop your intuition, and build psychic ability to transform your life. Manifest desires, bring positive shifts in life with this crystal. Alleviate anxiety, sleeplessness and dispel anger, fear and negativity. Instill peace, prosperity and mental clarity with this crystal bead.
Clear Quartz: Clear Quartz is known as the master healer of all crystals. It amplifies the positive energies and elevates the vibrations in your surrounding. It harmonizes, balances and aligns the chakras leading to spiritual development. Known for its elating abilities, Clear Quartz is exceptionally the best energy mineral that evokes the power of manifestation & promotes health, wealth & prosperity.
Green Aventurine: The Green Aventurine bestows inner peace and plays a vital role in harmonizing mind, body and soul. It calms the mind and increases the concentration power. It encourages strong decision making and willpower. The green color of the stones indicates money and is used to attract more wealth and power. In short, it brings prosperity and brings good fortune. It also balances the heart chakra is closely connected to nature.
Tiger eye: This protective stone will help you release negative patterns and fill your heart with abundant joy. It will help you face your fears and fight them to make space for goal manifestation. A powerful stone that awakens the soul & paves the way towards self-realization, wearing a tiger eye beaded bracelet improves communication & gives clarity in all aspects of life. Not only emotionally & spiritually, but tiger eye stones impact positively on physical aspects of health too.
Safety Care: Keep the natural crystal bracelet away from any kind of detergents, soap, lotion, bleach and any cleansing liquid. It can cause damage to the gemstones and may erode the finish of the jewellery. It is advised to remove the bracelet before bathing and swimming to make the crystals last longer. Please keep the crystal bracelet separately and safely in a soft cloth bag or jewellery case.
Note:
The stones used in this are natural gemstones. So the product you might receive can slightly vary from the image shown.