Description

Why you should wear Clear Crystal and Rudraksha Bracelet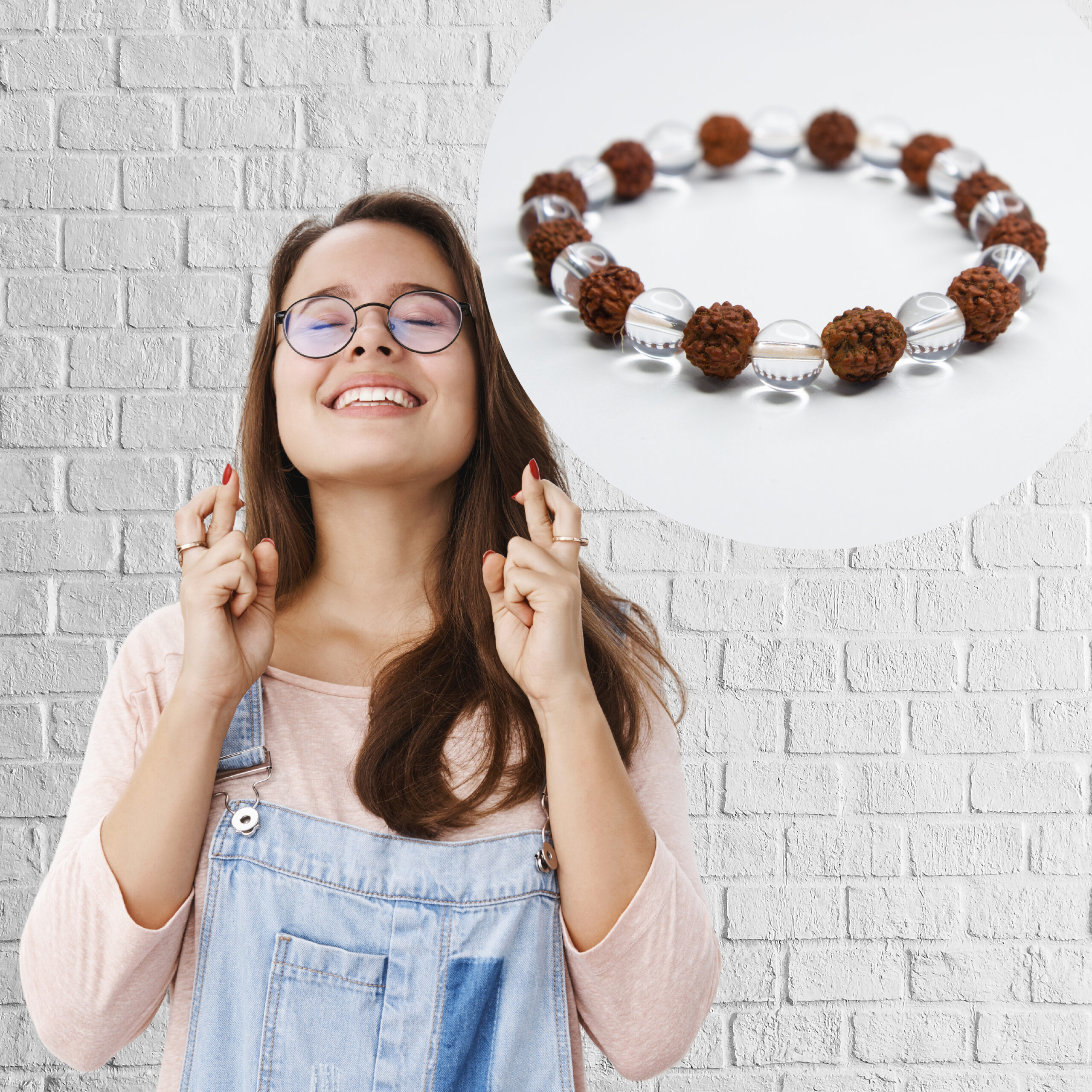 Brings Good Luck & Prosperity
The gemstones when kept close bring success in all aspects. The natural crystal acts as a magnet to abundance and good luck.

The beautiful rudraksha and crystal bracelet is the perfect good luck item for attracting money, and wealth and removing negative energy.

Wear this natural gemstone studded rudraksha bracelet to radiate positive energy attract prosperity and gain financial abundance.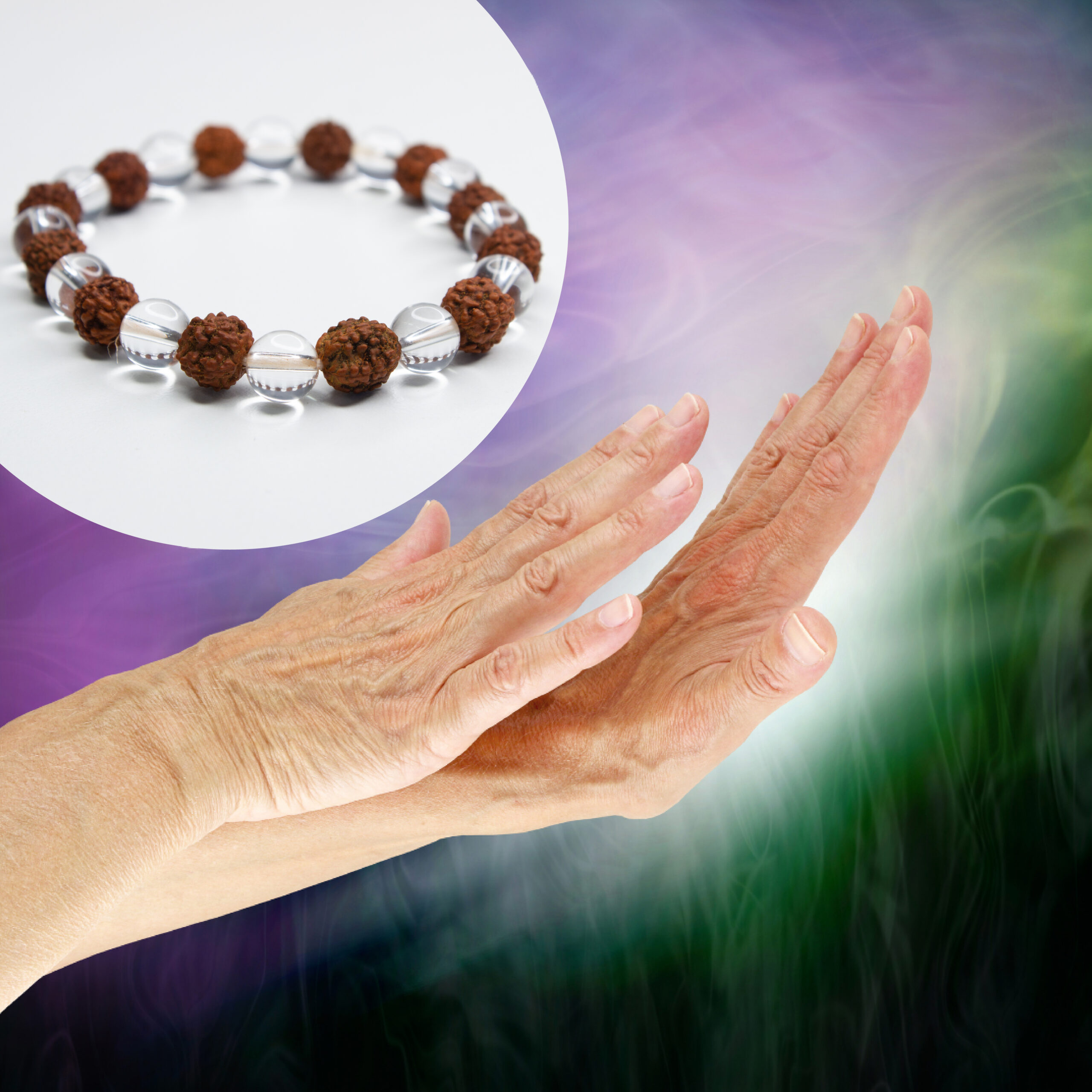 We are all surrounded by energies and vibrations; good and bad. The bad vibes and toxic energies drain us and block our path.

The gemstones will eliminate and block those negative energies. It will cleanse the aura around you; allowing only good vibes to enter.

Wear this beautiful crystal bracelet and let the positive energies flow around you freely.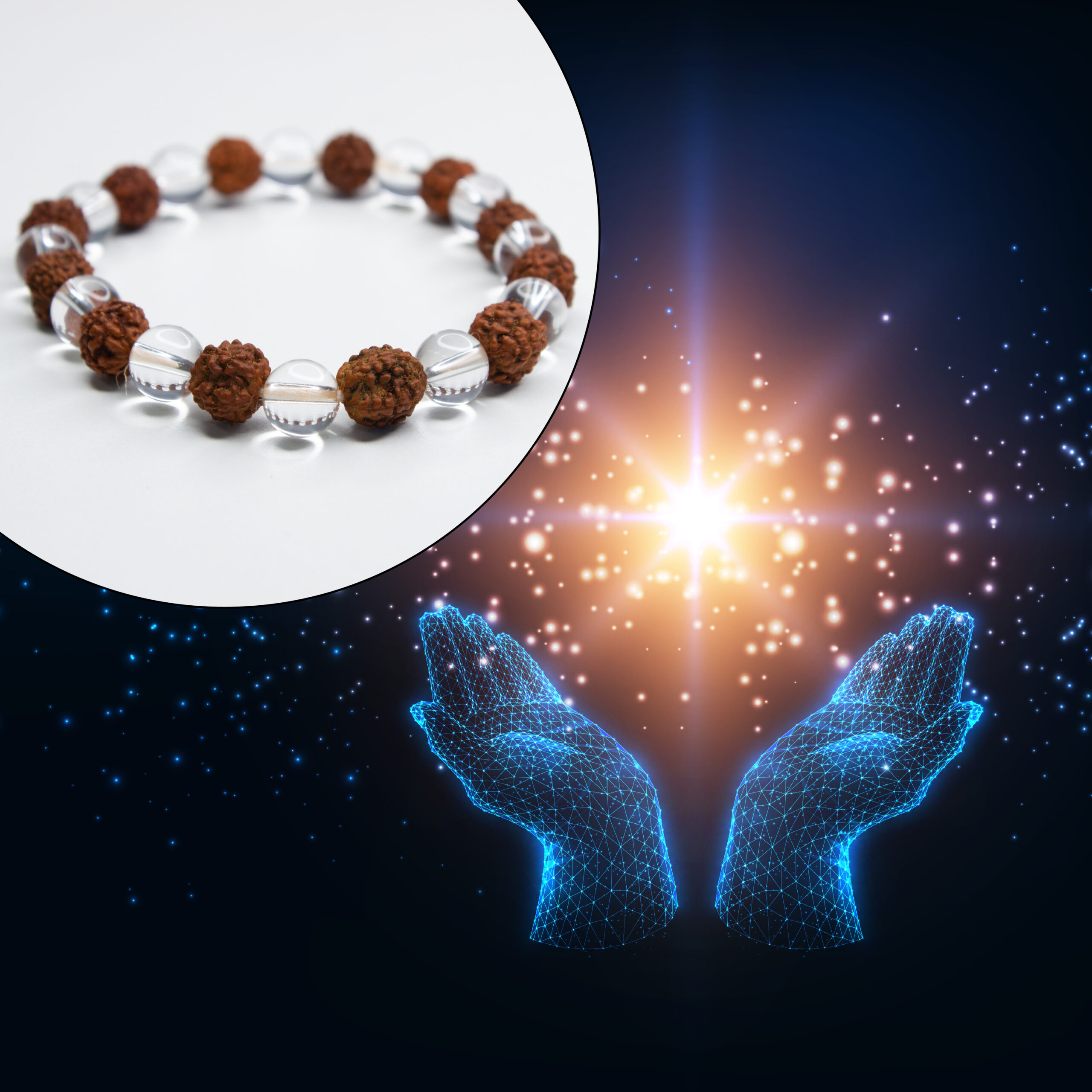 Promotes Spiritual Healing
A perfect olio of ancient faith & spiritual beliefs, Rudraksha holds powerful healing properties that can help in spiritual healing.

The powerful bracelet can help balance all physical, emotional, mental and spiritual issues. It will improve your overall well-being.

The healing bracelet induces a calm & soothing environment that promotes healing and helps to connect to your higher-self.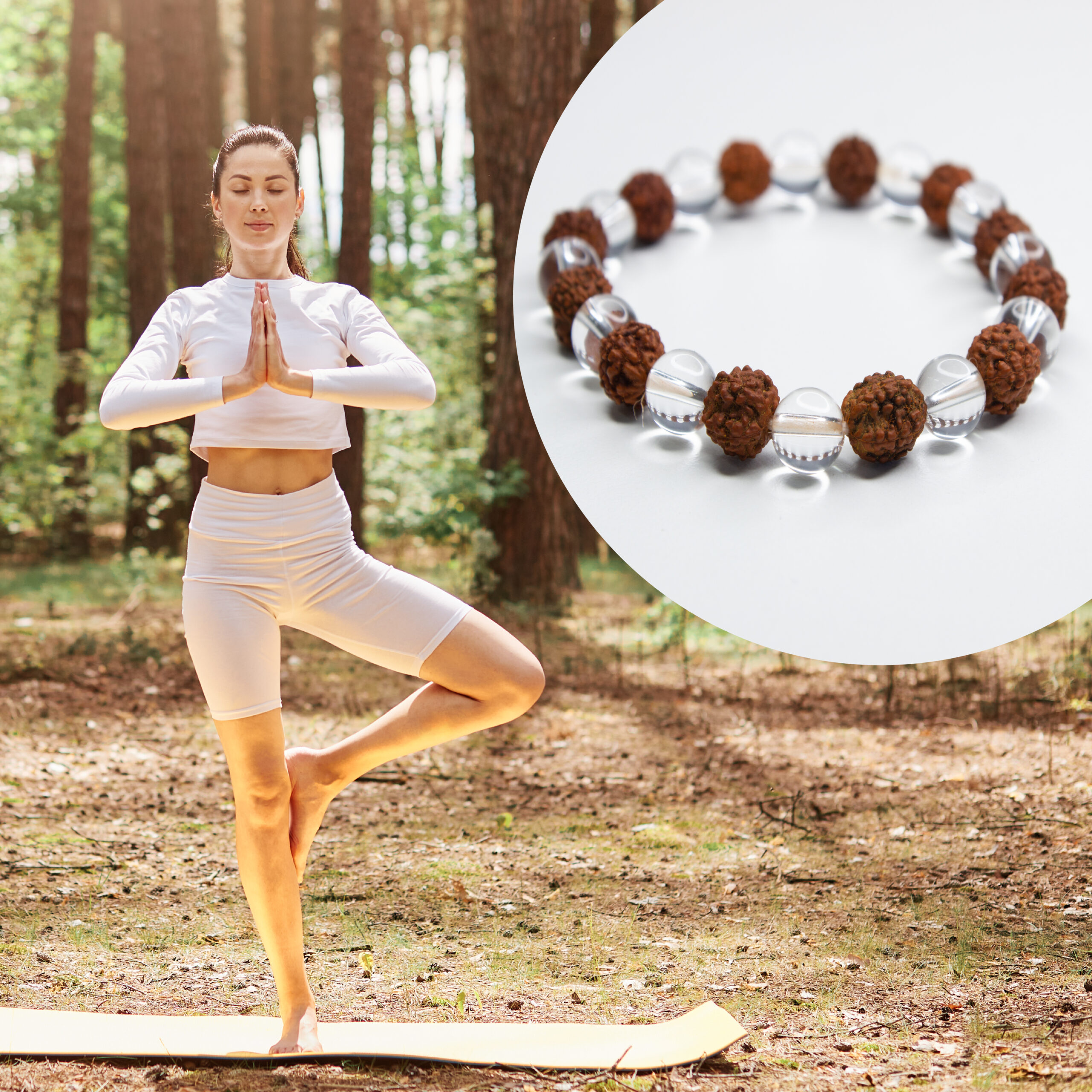 Balances Mind, Body & Soul
The natural gemstone and rudraksha bracelet will help to release stress, and anxiety and balance the mind, body & soul.

The healing power of the crystal bracelet can help balance all physical, emotional, mental and spiritual issues.

It will eliminate negative energy and remove blockages from the chakras, balancing the mind, body and soul. It also helps in cleansing the aura and harmonizes the soul with healing energy.
This thoughtful gift will rejuvenate one's life with the power of divine crystal.
Rejuvenate your Mind, Body & Soul with the Powerful Healing Properties of the Clear Crystal & Rudraksha.
Wear this highly energising and purifying bracelet and bring Good Luck, Money, Abundance, Success and Fill your Life with Positive Energy!
Rudraksha Beads are highly regarded from ancient times and hold huge significance in Hinduism. It is well known through Shiva Purana that the Rudraksha tree was formed by the teardrops of Lord Shiva and holds strong healing and scientific benefits. The divine bead can help you connect to yourself and is an ideal companion for meditational practices. The combination of two divine gems brings balance to mind & body. Wearing this all-purpose bracelet will promote well-being in all aspects like health, education, career, finance, spirituality & protection.
Clear Crystal:- The resplendent Clear Crystal is one of the most versatile crystals with powerful high vibrations. It clears all the negative energy, balances the body & promotes harmony. This vibrant & transparent crystal is considered a "master healer" as it amplifies energy by absorbing, storing & regulating it. Known for its elating abilities, it is exceptionally the best energy mineral that evokes the power of manifestation & promotes health, wealth & prosperity.
Rudraksha:- The five-faced (Panch Mukhi) Rudraksha is one of the most powerful beads as it is blessed by Lord Shiva himself in his Kalagni Rudra form. The Rudraksha is a divine spiritual bead that guards against negative energies and vanishes all sins. It blesses the wearer with good health, wealth, abundance & prosperity.
Benefits of Wearing Rudraksha and Clear Crystal Bracelet:
The Five Mukhi Rudraksha is believed to help in getting rid of the main 5 sins committed by humans- Anger, Greed, Ego and Attachment.

The Rudraksha bead acts as a protective shield of energy that guards against negative and bad energy.

The spiritual bead is a great aid to release stress, and anxiety and attain peace of mind.

It is good for blood circulation and keeping the blood pressure under control.

It provides stability, and support and also increases focus and concentration powers.
Note:
The stones used in this are natural gemstones. So the product you might receive can slightly vary from the image shown.