Description

Why should you get Weight Loss Support Bracelet?
The healing crystals' energy helps in making life better holistically–physically, mentally, emotionally & spiritually.

The stones help in balancing the chakras of the body and cleansing the aura around you; allowing only good vibes to enter.

Wear this beautiful crystal bracelet to manifest your dreams and achieve all that you want by making positive changes in your life.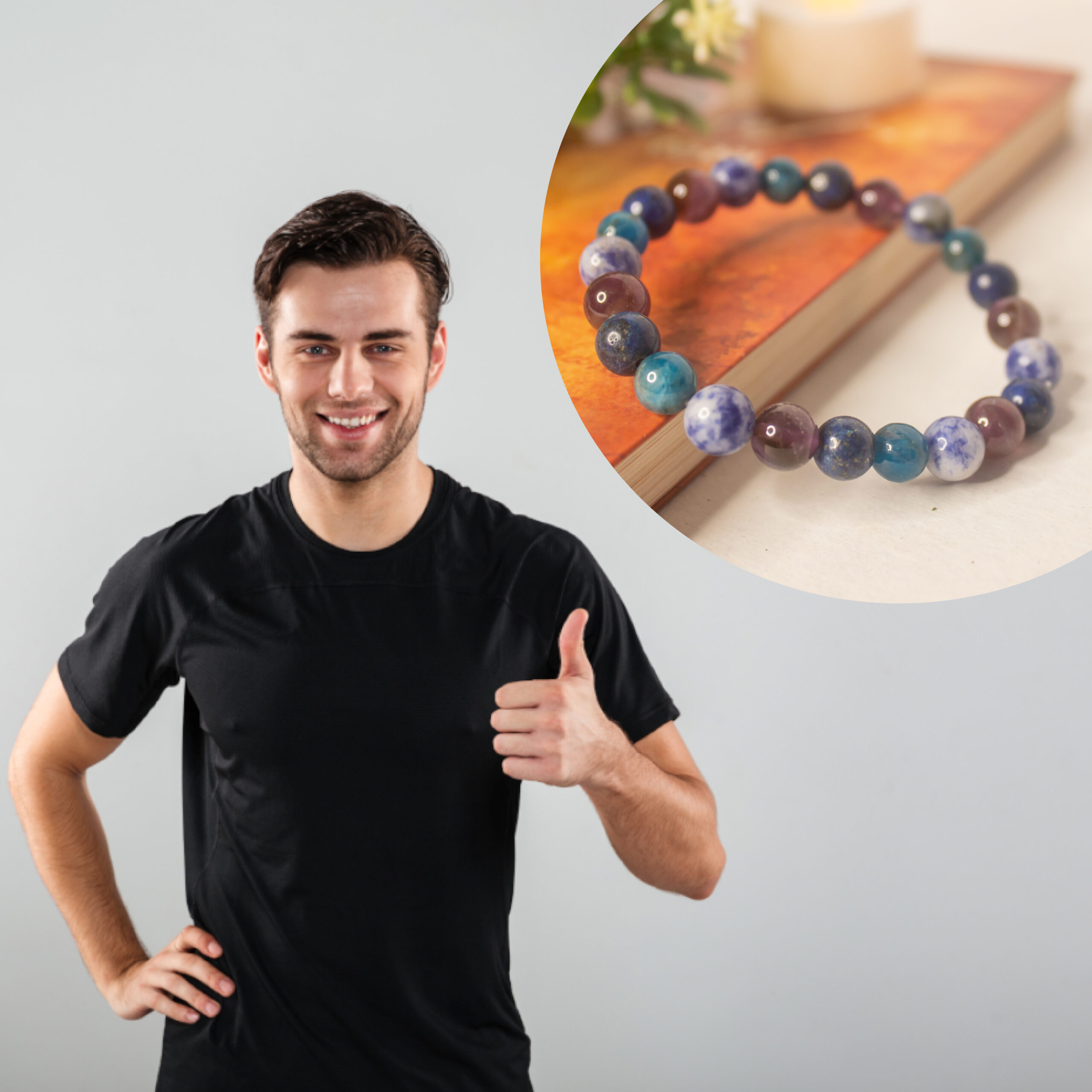 Supports Weight Management
The four stones are highly energised that can help you stay motivated and give you the courage to focus on your goals.

Each stone holds strong metaphysical healing properties to help in weight loss and management. 

The stones can also boost inner strength and help you make better choices and set the right intentions.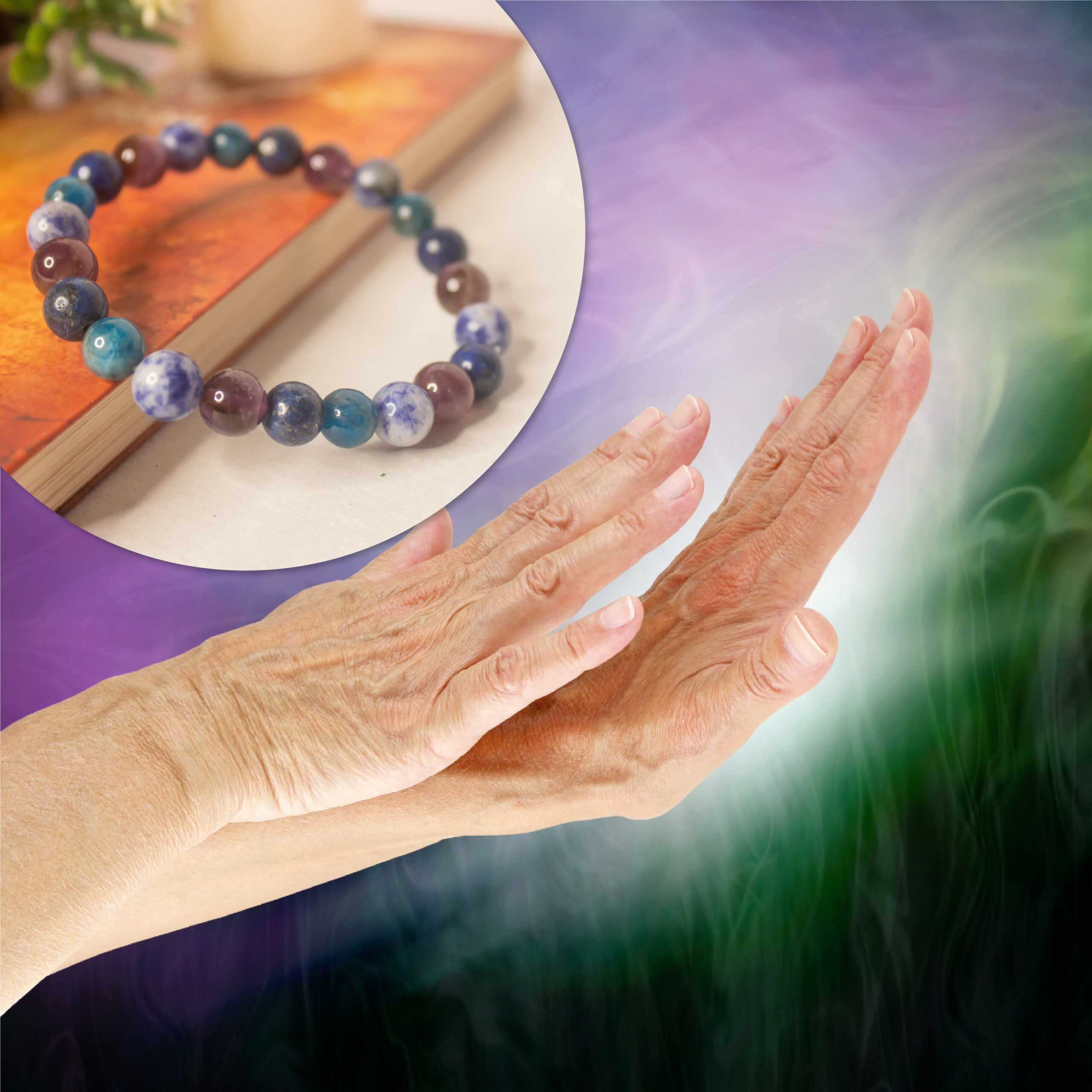 We are all surrounded by energies and vibrations; good and bad. The bad vibes and toxic energies drain us and block our path.

The gemstones will eliminate and block those negative energies. It will cleanse the aura around you; allowing only good vibes to enter.

Get the vibrant gemstone bracelet and let the positive energies flow around you freely.
Improves Sleep & Well-Being
The natural gemstone bracelet will help to release stress, and anxiety and balance the mind, body & soul.

The highly-energising power of crystals can heal all physical, emotional, mental, and spiritual imbalances.

It will improve your overall well-being

The healing bracelet can be very beneficial for improving sleeping patterns. It cleanses the aura with vibrant energy and creates a soothing atmosphere that helps in relaxing & promoting good deep sleep.
This thoughtful gift will rejuvenate one's life with the power of divine crystal.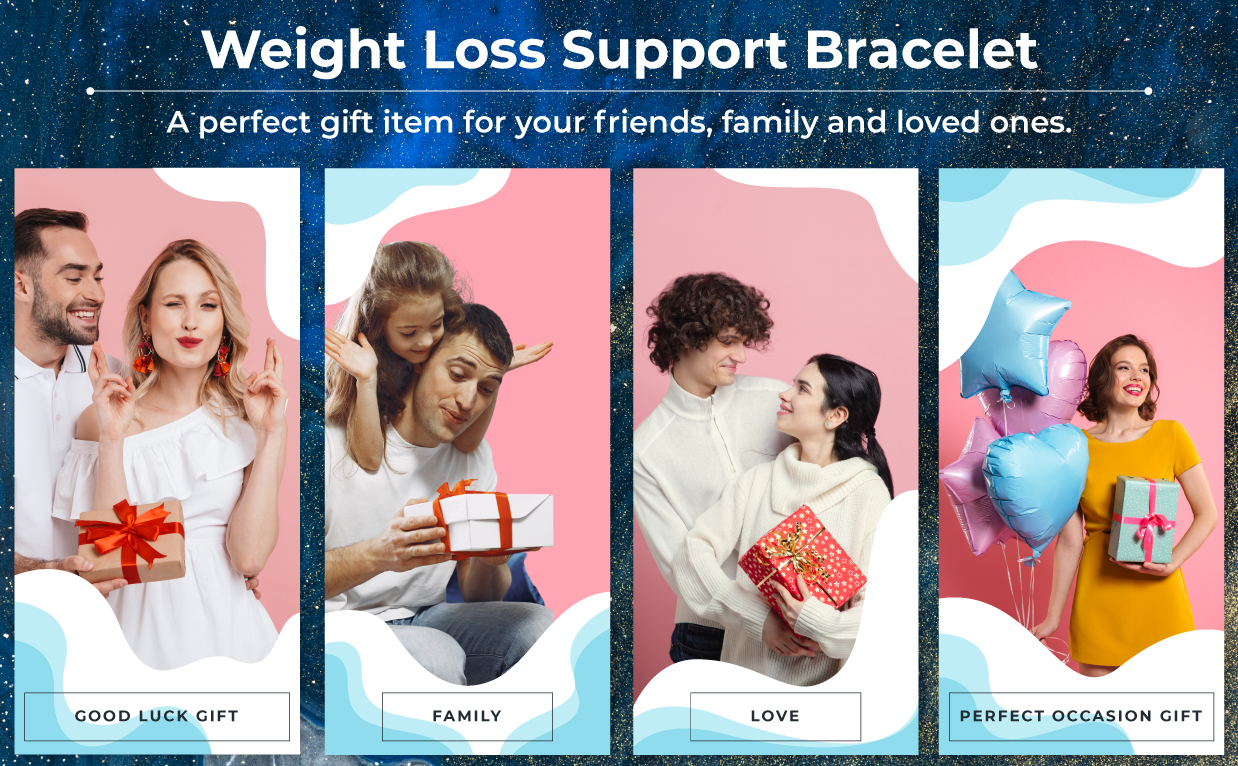 Wear this Highly Energising and Purifying Weight Loss Support Gemstone Bracelet and Manifest your Dream Goal!
Rejuvenate your Mind, Body & Soul with the Powerful Healing Properties of the Crystals
Blue Apatite: The beautiful Blue Apatite stone oozes fresh & bright energy that can keep you motivated and focused on your goals. The stone can boost inner strength and help you set the right intentions. Physically, the crystal does wonder for balancing metabolism and resolving stomach issues. It will also give you the courage to suppress hunger and help you make better food choices
Lapis Lazuli: The gorgeous stone heals issues with the throat and helps in thyroid imbalance. It will also reduce stress, resolve sleep issues, and improve emotional stability. Lapis Lazuli also promotes well being by removing all kinds of blockages.
Sodalite: This stone can heal all the issues connected with the throat chakra and help you communicate better. It is a great gemstone to strengthen bones & muscles, enhance metabolism and boost immunity. Its highly energising energy can also enhance your personal power and keep you motivated with its positive and nurturing nature.
Kyanite: This stone possesses high healing energy that can sharpen your mind. Its soothing energy can help you improve sleeping patterns and allow the body to self-heal. Kyanite stone also boosts immunity,  helps you stay in shape and encourage healthy eating patterns. 
Cleansing Weight Loss Support Bracelet:
Crystals contain enormous energy that rejuvenates our mind, body, and soul. However, when too much negative energy gets stored in the crystal, it starts concealing the positive vibrations of the crystal. So, it is necessary to cleanse the crystal to keep its energy pure and vibrant.
Water is the best way to neutralize all the negative energies stored and return the crystal back to its natural state. Make sure to use clean water and let the stone immerse in it completely–& pat it dry once you're done. 

Leaving gemstones under the light of the full moon or in sunlight will help crystals get charged and clear away old energies. 

You can also use Selenite crystal to charge & cleanse your crystals. When crystals are placed with Selenite, this versatile stone takes away their negative energy by inducing positive energy in them, and then it automatically cleanses itself.
Note: These are natural stones, so their color, shape and sizes vary and sometimes there are holes in it. Also there are grains inside the stones which look like cracks, but these are natural.