Description

Why should you get our Home Energizing Crystal set?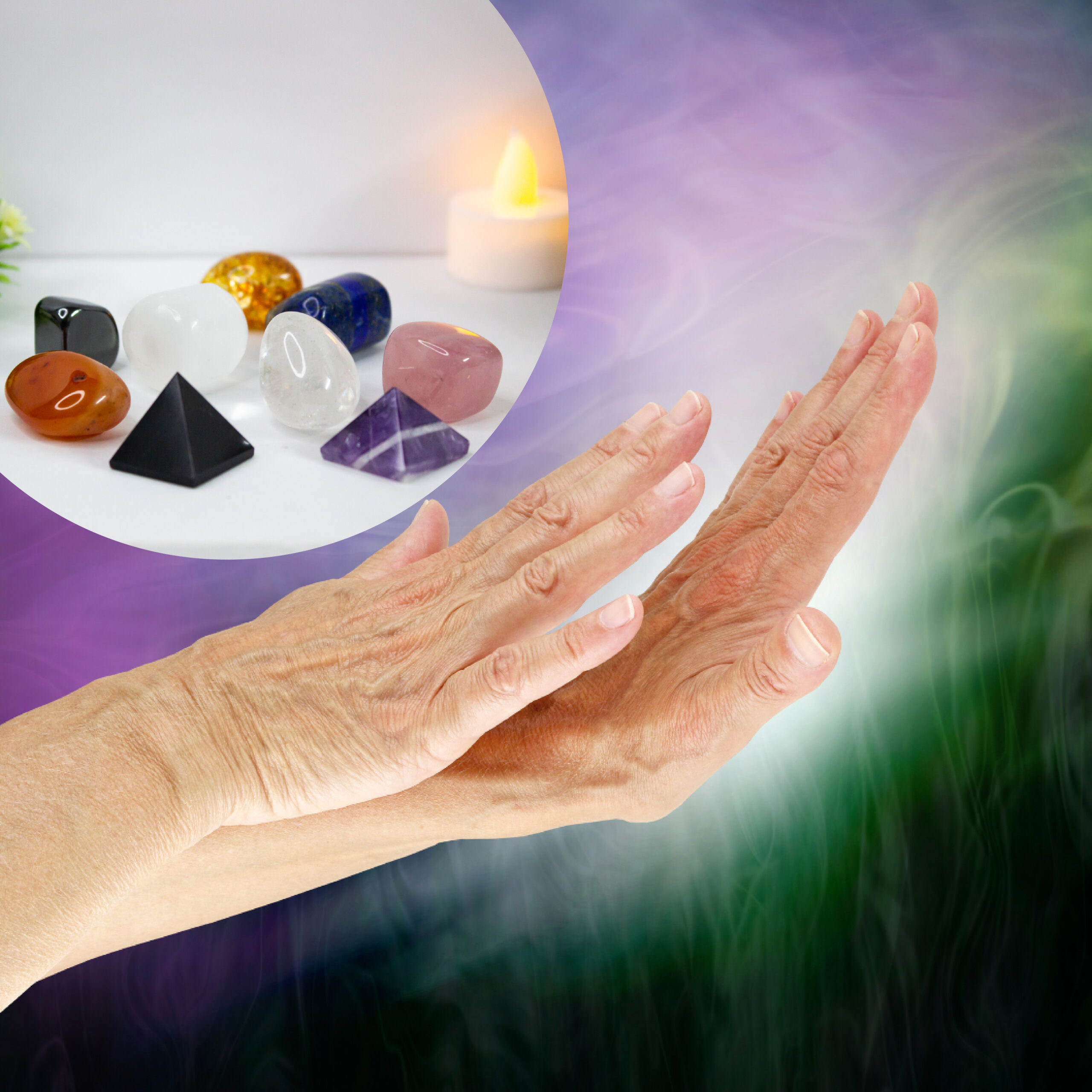 We are all surrounded by energies and vibrations; good and bad. The bad vibes and toxic energies drain us and block our path.

The gemstones will eliminate and block those negative energies. It will cleanse the aura around you, allowing only good vibes to enter.

Get the vibrant gemstone set and let the positive energies flow around you freely.
According to Feng-Shui, the natural tumble stones are used as remedies in old Chinese traditions to remove negative energy.

According to Vastu, it plays a vital role in harmonizing the mind, body, and soul. Protect & purify your home with divine tumble crystals. 

Get this for Vastu correction, reiki healing, and instill peace, harmony, and positivity.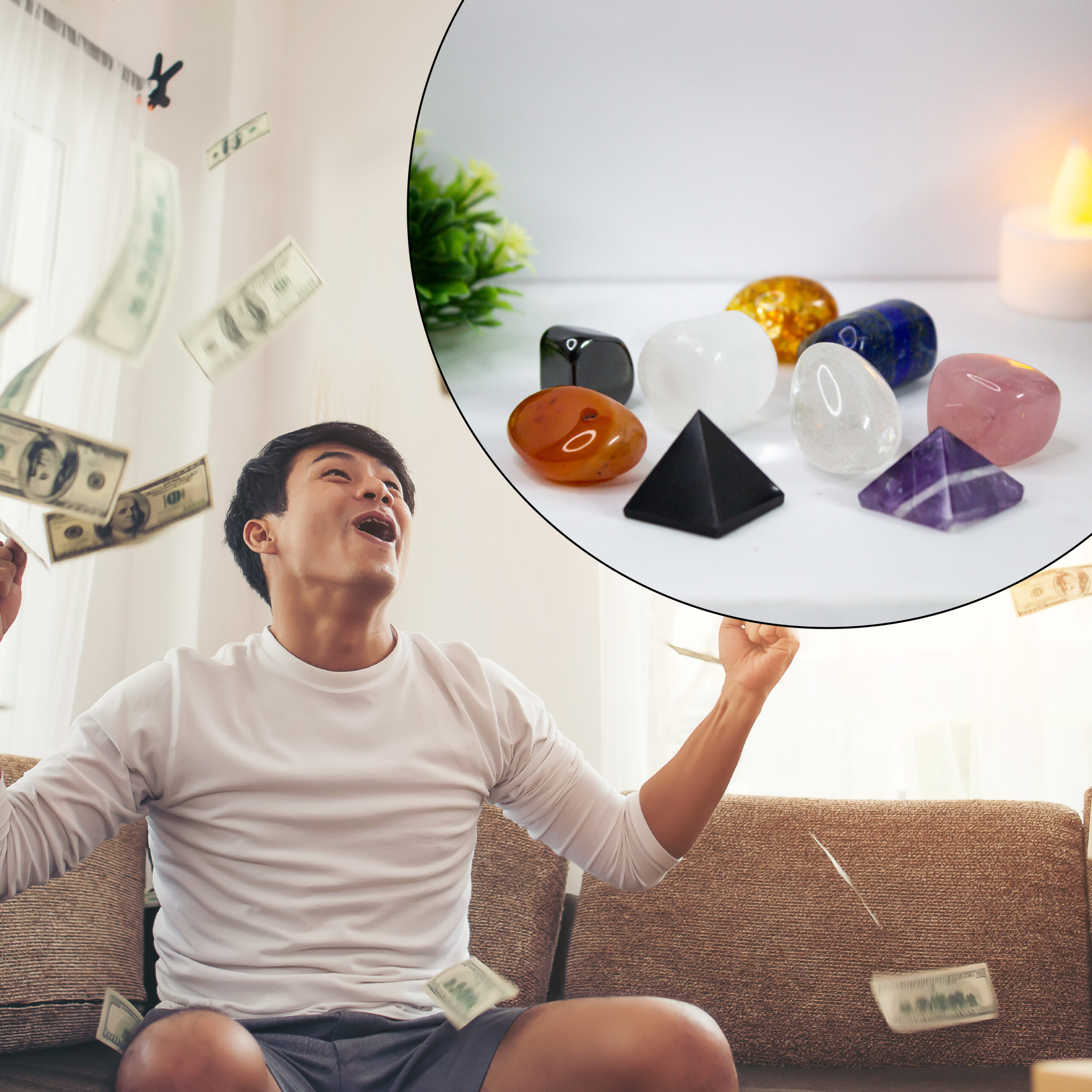 Brings Abundance & Prosperity
The natural stones and crystals act as a money magnet and attract good luck, fortune and wealth.

The natural crystals help to manifest success, growth, and abundance and also bring good opportunities. 

The crystals and gemstones are used for centuries to attract money, prosperity and power. With a home energizing crystal set, you can manifest good fortune and successful life.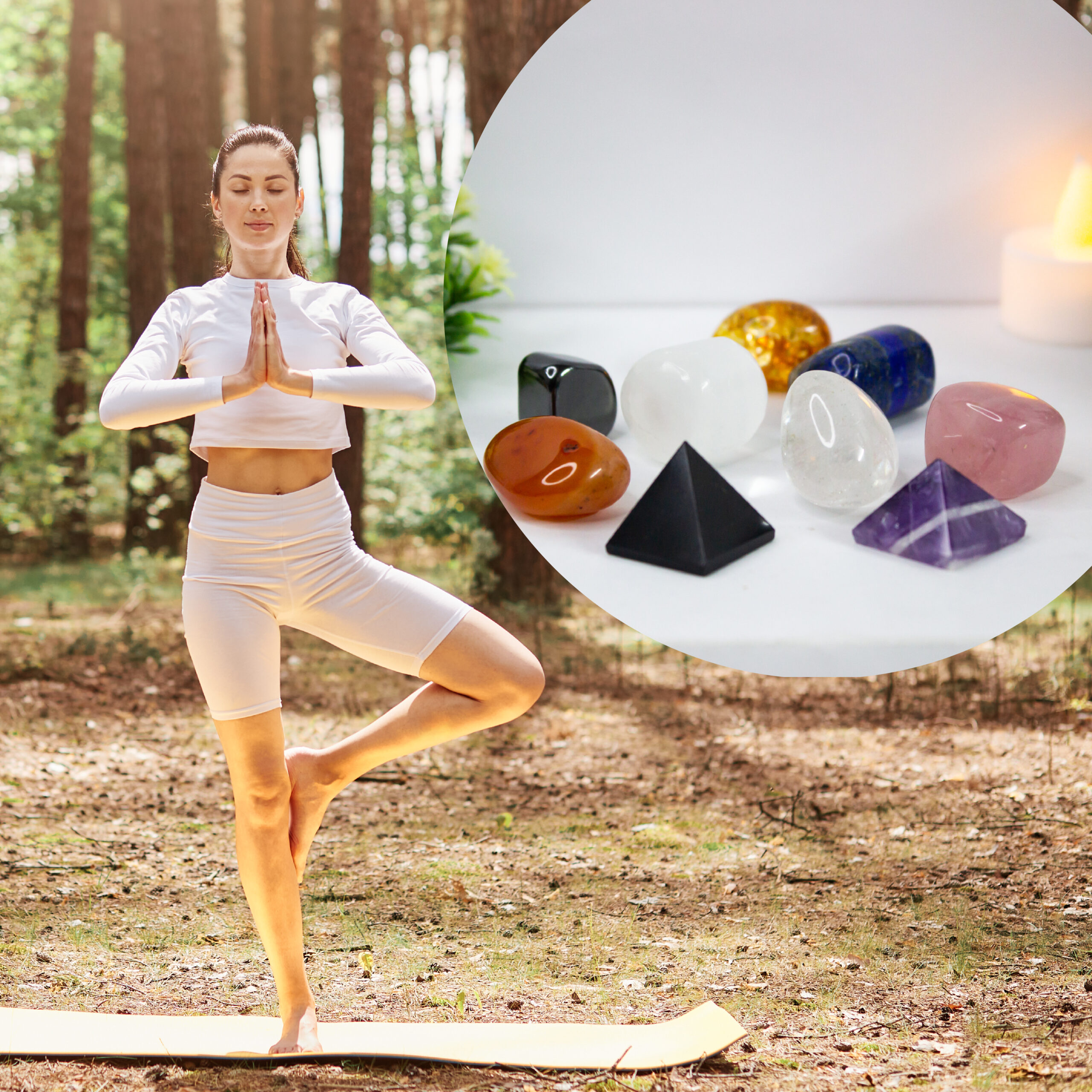 Re-Energises Mind, Body & Soul
The natural tumble stones will help to release stress, and anxiety and balance the mind, body & soul.

The healing power of the natural crystals and gemstones can help balance all physical, emotional, mental and spiritual issues. 

It will eliminate negative energy and remove blockages from the chakras, balancing the mind, body and soul. It also helps in cleansing the aura and harmonizes the soul with healing energy.
This thoughtful gift will rejuvenate one's life with the power of divine crystal.
Get these highly energizing and purifying stones to bring Good Luck, Money, Abundance, and Success and Fill your Life with Positive Energy!
Home Energizing Crystal Set by Your Spiritual Revolution is power-packed with energy that detoxifies & purifies the environment with vibrant energy. With natural crystals, cleansed & charged gemstones, this set of goodness will keep the environment & surrounding fueled with positive energy & high vibrations.
The divine kit of crystals contains:
Black Tourmaline Pyramid: A symbol of strength, Black Tourmaline is a powerful grounding stone that can absorb all the toxic & negative energies. This striking gemstone works with the root chakra of the body to enhance vitality & restore energy. Place it in your home or office to purify & protect your surroundings with positive vibrations.
Amethyst Pyramid: A natural stress reliever, Amethyst Pyramid is a healing magnet that channels strong vibration. This purple charm can alleviate headaches, develop intuition & build psychic abilities. Its soothing energy can help in improving sleeping patterns when placed in your bedroom. 
Clear Quartz: The resplendent Clear Quartz is one of the most versatile crystals with powerful high vibrations. This vibrant & transparent crystal is considered a "master healer" as it amplifies energy by absorbing, storing & regulating it. Place it in an open space where you can see it clearly to maximize its healing effects.
Rose Quartz: Rose Quartz, also known as The Heart Stone, is a pink form of quartz mineral. As a symbol of universal love, its loving energy strengthens relationships & brings joy. The magnetic energy of this glorious crystal will enhance your relationship when placed in the bedroom. Putting it in the centre of your home will escalate self-love & radiate the feeling of love and compassion among all.
Carnelian: Carnelian is a precious healing stone that can lift energy & bring out your creative side. As a symbol of motivation, strength & endurance, it can boost confidence & restore liveliness. Keeping this glorious stone at your home will resonate with positive vibrations, bring stability & re-energise your life.
Lapis Lazuli: The royal Lapis Lazuli Gemstones can shower wisdom, provide clear judgment, activate the higher mind and enhance intellectual ability. It is excellent for stimulating inner peace and enhancing memory. It eliminates negative energy from the surroundings and transforms it into vibrant energy, reduces stress, and improves sleep. Place it in your home or office to eliminate negative energy from the surroundings and improve well-being.
Citrine:  Citrine, a mineral from the quartz family, is an ancient energy crystal that uses solar energy to heal. Also known as "merchant crystal", this stone significantly invites success, abundance & prosperity. It treats physical & mental ailments along with bringing delight & enthusiasm to the table. Placing Citrine in the South-East corner of your home or the further left corner is proven to bring good fortune & success.
Hematite: Hematite stands for protection and grounding. It is considered the Stone for the Mind–brings in mental strength. This striking healing gemstone helps in manifesting deep inner strength and brings back balance in your life. Not only emotionally & spiritually, but this crystal can impact positively on physical aspects of health too. Hematite is connected to the base chakras Root Chakra and Solar Plexus Chakra. It makes our foundation secure and strong.
Selenite: The liquid light of crystals, Selenite is a gentle yet effective healing stone & energy shifter. It can shift stagnant energy & remove negative energy quickly. Selenite will supercharge & cleanse your home with white purifying light & high vibrations. By placing it in your hallway and window sills, you can prevent toxic energy from entering your home. It can help to keep the space pure and bright and soaked in pure white light.
How to Cleanse Crystals & Gemstones:
Crystals contain enormous energy that rejuvenates our mind, body, and soul. However, when too much negative energy gets stored in the crystal, it starts concealing the positive vibrations of the crystal. So, it is necessary to cleanse the crystal to keep its energy pure and vibrant.
Water is the best way to neutralize all the negative energies stored and return the crystal back to its natural state. Make sure to use clean water and let the stone immerse in it completely–& pat it dry once you're done.

NOTE: Selenite is water-soluble. DO NOT rinse or immerse it in water. Keep it away from all kinds of liquid. It is a delicate stone and can be easily scratched so handle it with care while storing it. Do not keep it in direct sunlight.

Leaving all the crystals under the light of the full moon will help the crystal get charged and clear away old energies. 

You can also use Selenite crystal to charge & cleanse your crystals. When crystals are placed with Selenite, this versatile stone takes away their negative energy by inducing positive energy in them, and then it automatically cleanses itself.
Note: These are natural stones, so their color, shape and sizes vary and sometimes there are holes in it. Also there are grains inside the stones which look like cracks, but these are natural.