Description

Why should you get our Seven Chakra Reiki Healing Set?
The set consists of 7 Chakra Natural Gemstones representing the seven chakras of our body. The vibrant stones can repel toxic energy, bad vibes and align the seven chakras of the body. 

The powerful & unique healing properties of seven charm gemstones can balance the body's energy flow & provide protection from negative energies. 

Place this in your home, shop and office to radiate positive energy, activate chakras, and instil calmness & tranquillity.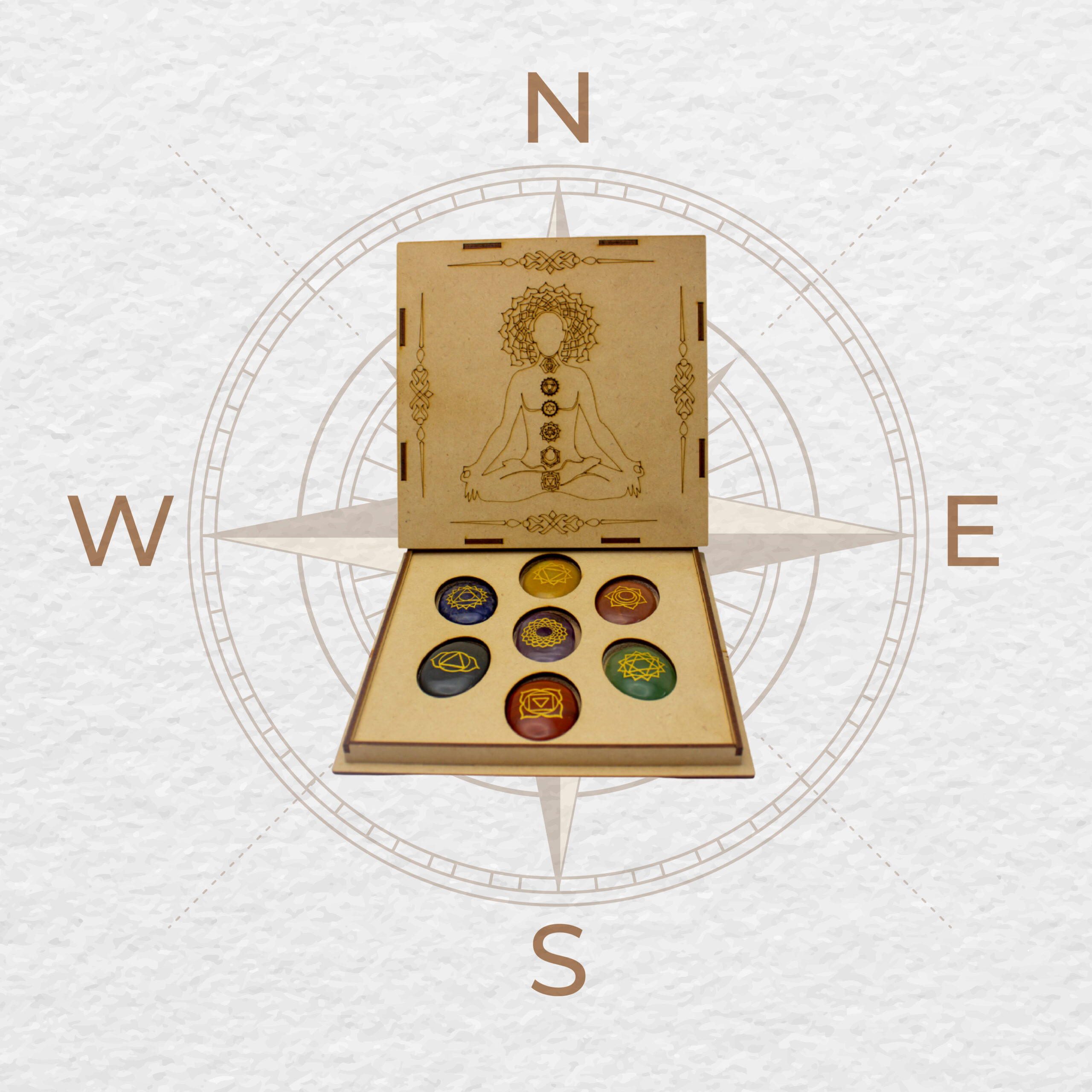 The seven chakra gemstones are an ideal Feng-Shui item as it is used as remedies in old Chinese traditions to remove negative energy.
According to Vastu, it plays a vital role in harmonizing the mind, body, and soul. Protect & purify your home with this divine crystal set.
Protect your home, shop, office with this divine Vastu item. Place this at your home, living room or anywhere for Vastu correction and also healing spiritual rituals.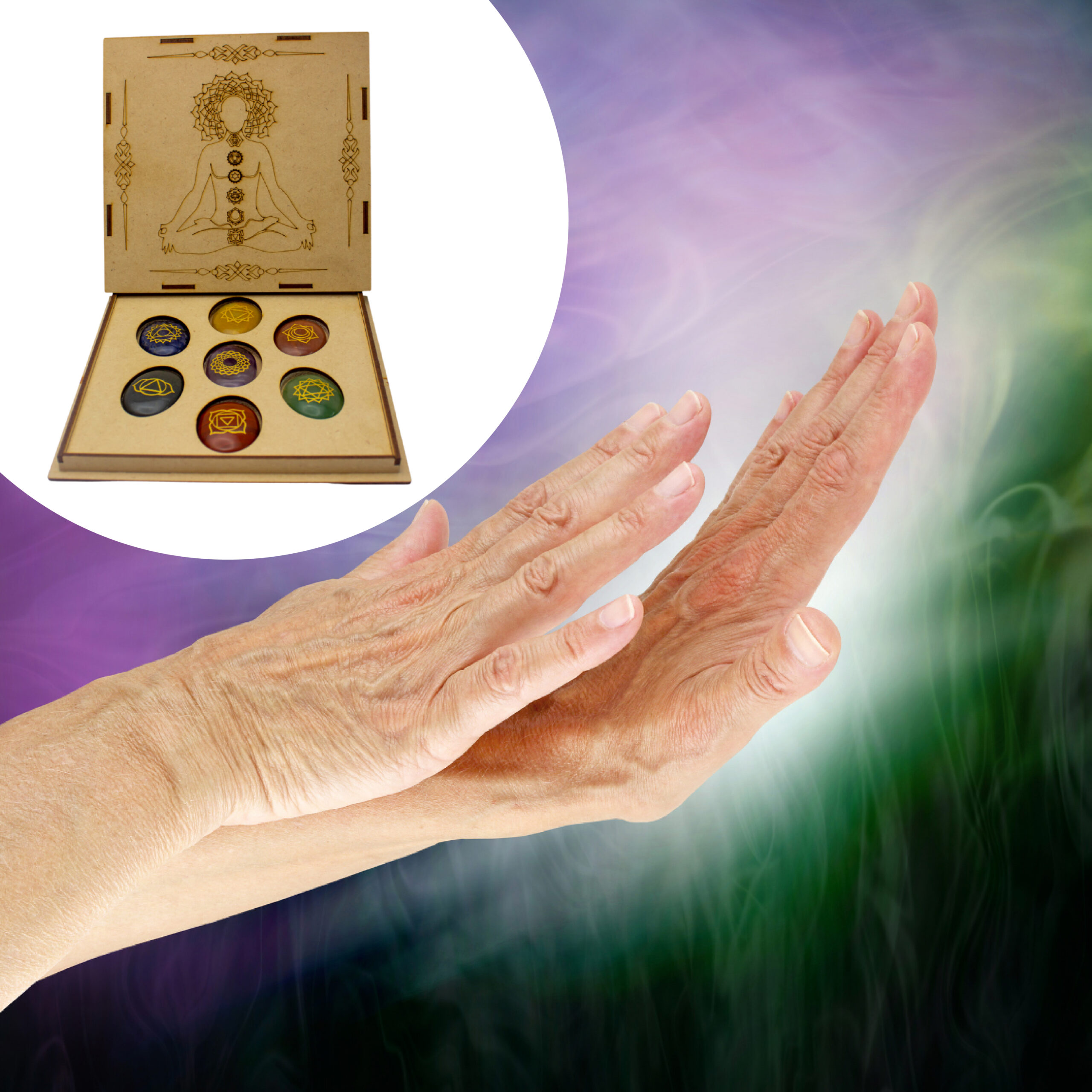 We are all surrounded by energies and vibrations; good and bad. The bad vibes and toxic energies drain us and block our path.

The natural gemstones will eliminate and block those negative energies. It will cleanse the aura around you, allowing only good vibes to enter.
Get this highly energizing chakra crystal set and let the positive energies flow around you freely.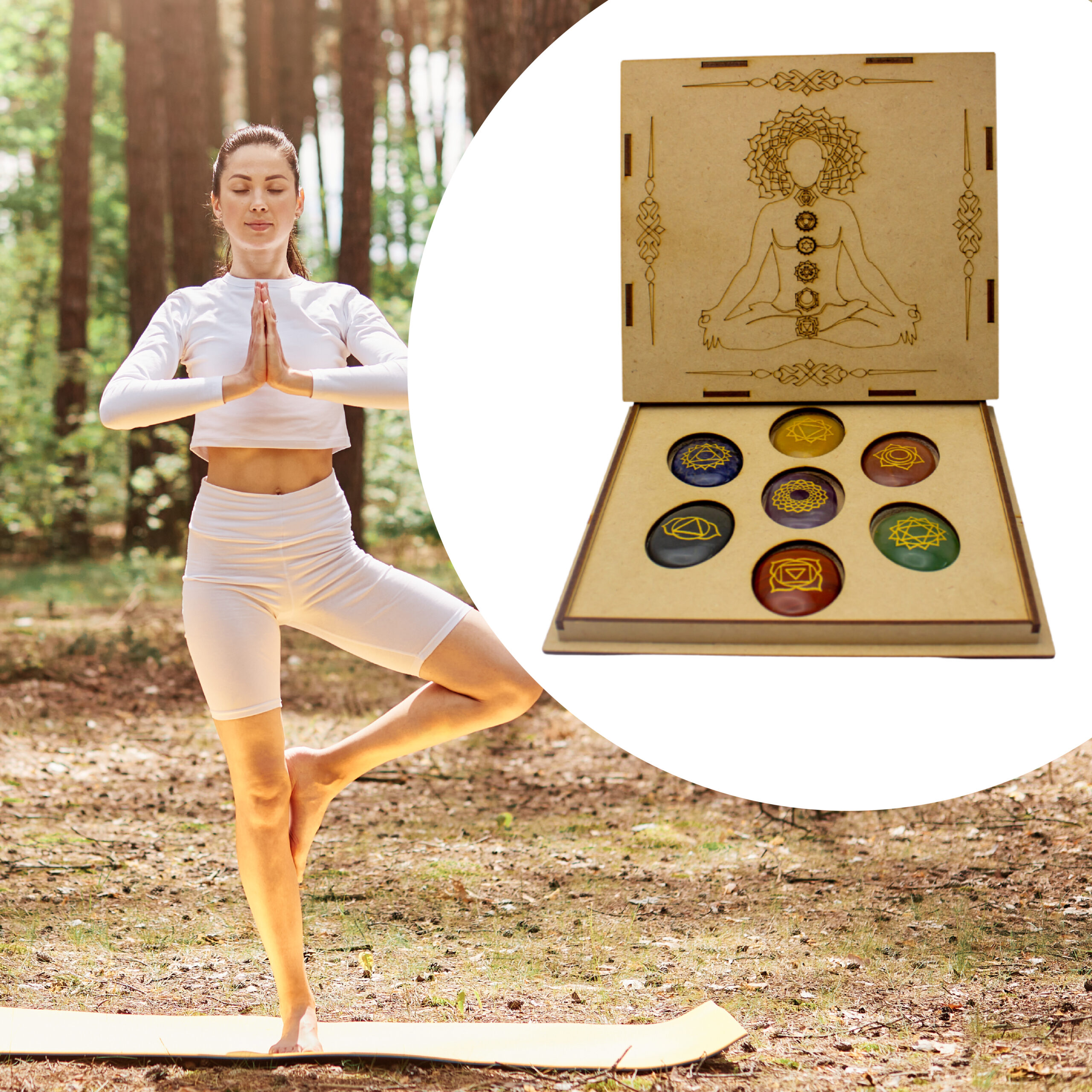 Harmonizes Mind, Body & Soul
The healing power of the crystals and gemstones can help balance all physical, emotional, mental and spiritual issues. 

It will eliminate negative energy and remove blockages from the chakras, balancing the mind, body and soul. 

The stones also help in cleansing the aura and harmonize the soul with healing energy.
This thoughtful gift will rejuvenate one's life with the power of divine crystal.
Get these highly energizing and purifying stones to bring Good Luck, Money, Abundance, and Success and Fill your Life with Positive Energy!
Utilize the healing properties of powerful crystals with the Seven Chakra Reiki Healing Set to balance the energy flow. These powerful and unique healing properties of the seven stones eliminate the negative energy blocking the chakras and provide free energy flow in the body. 
Red Jasper– Red jasper's energy can help balance emotions & induce inner strength. It works great to bring mental clarity & release stress.
Yellow Aventurine– This alluring gemstone enhances the flow of energy & removes toxic energies. It helps boost confidence & brings more compassion.
Red Aventurine- The fiery stone bring mental strength and boosts confidence. Its highly energising power can help to manifest goals and give support in all endeavours.  
Green Aventurine – Green Aventurine is the luckiest of all crystals as it manifests wealth, good luck & bring opportunities. The green gemstones indicate money and are used to attract more wealth, prosperity, and power.
Grey Agate- The calming stone, Grey Agate gives soothing energy that helps in grounding and protection. This stone helps in balancing emotions, overcoming traumas and cleansing the aura with positive energy.
Sodalite- Sodalite gives peaceful energy that can calm the mind from unnecessary chatter and promote relaxation. The highly energising stone can revitalise the mind, body & soul. 
Amethyst-The purple symbol of peace, Amethyst, is said to be attached to trust and grace, helping you eliminate the negative energy while uplifting harmony and peace.
Cleansing Crystals & Gemstones:
Crystals contain enormous energy that rejuvenates our mind, body, and soul. However, when too much negative energy gets stored in the crystal, it starts concealing the positive vibrations of the crystal. So, it is necessary to cleanse the crystal to keep its energy pure and vibrant.
Water is the best way to neutralize all the negative energies stored and return the crystal back to its natural state. Make sure to use clean water and let the stone immerse in it completely–& pat it dry once you're done. 

Leaving gemstones under the light of the full moon or in sunlight will help crystals get charged and clear away old energies. 

You can also use Selenite crystal to charge & cleanse your crystals. When crystals are placed with Selenite, this versatile stone takes away their negative energy by inducing positive energy in them, and then it automatically cleanses itself.
Note: These are natural stones, so their color, shape and sizes vary and sometimes there are holes in it. Also there are grains inside the stones which look like cracks, but these are natural.