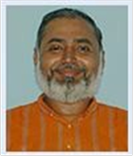 Astral travel is a term used for the travel of the subtle body or the astral body without the physical body. The term used for astral travel in ancient Yogic and Tantric literature is "Sukshma- deha-gamanam" translated as "travelling with the subtle body". By doing astral travelling, the astral body goes to what is known as the astral plane.
The Astral Plane is another dimension, or a parallel universe, as a scientist would say. The Astral Plane is the dimension where each one of us goes every time we sleep, with our Astral body.
We may sometimes wake in the morning, recalling dreams of places we've never been before. It is very likely that we visited the astral counterpart of that Physical place, even if it was in a hazy, dreamlike state.
Within the Astral Plane there exists all that exists in the Physical Plane. However, there is much in the Astral Plane that we could never find in the Physical: sacred temples, divine beings, an amazing phenomenon.
Astral travel is a useful skill that can be acquired through systematic training in a scientific manner. If learnt properly, there are lots of advantages of astral travel.
In Astral, the sky is not the limit! One can fly way beyond the blue sky, into deep space exploring the planets. One can consciously project to any part of the world through concentration. We can fly through the air, having a birds-eye view of what is below, travelling across the surface of our huge planet… Imagine being able to glide over the ocean like a seagull, or being able to penetrate into it and breathe beneath it like a fish!
We can meet enlightened beings, even of distant ancient traditions, who can help guide us along the Spiritual Path. Or we can even attend true esoteric schools and temples to learn much about the mysteries of life and death. There are all sorts of hidden knowledge one can acquire through Astral Projection, the knowledge that can not be acquired in everyday life, from other people or books.
Exploring astral realms is safe and very rewarding. The knowledge you gain from your travels can be used to enhance the quality of life now and it also gives you a greater understanding of the underlying reasons why things happen as they do. Many of your existential questions (Who am I? What am I here for on this planet earth? What is my life mission? Etc.) can be answered through astral travels. When you astral travel, you will infinitely expand your knowledge of the cosmic realities in which all exists.
Almost everybody astral travels, almost daily while in sleep. Most people confuse it with dreams. Hence it is very important to understand the difference between dream state & astral travel.
Astral Travel is very different to normal dreaming. It is an extraordinary experience! All who have experienced it can testify to its lucidity and magical quality.
It is interesting to note that conscious Astral Travel is experienced as clearly as we experience our daily life! In fact, it is even experienced more clearly at times. Our senses seem sharper and the environment somehow more real. It is often considered that Out-of-body experience is only encountered by people that have had a near-death experience after an accident or on the operating table. But astral travel is a natural possibility that anyone can develop through practice.
The biggest difference between dreams and astral travel is that in astral travel the scenes you observe are real. They have actually happened, will happen or are occurring in other planes of existence.
For the beginner, Déjà vu (having been here before) experience is a common way you can prove to yourself that you have genuinely had astral travel experiences. As your awareness of the astral realms expands, you will have more and more confidence and ability in you to understand and differentiate between dream state and astral travel.
Once you learn astral travel, you can form relationships on an astral plane. They are more fulfilling than those in the everyday world as the barriers to honest relationships (like imposed morality, guilt etc) are non-existent in astral realms. In fact, our relationships with our loved ones who have departed, sometimes continue through astral links. This is the reason many times we get very clear messages in our dreams (actually astral visits!) about various aspects of our life and issues concerning our family, relationships etc.
Expert Astral Travelers can establish relationships in astral planes with Astral Masters of various traditions and can learn a lot through these links. Astral relationships are truly rewarding experiences!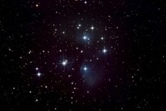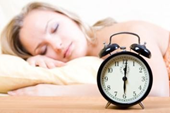 Follow the instructions on astral readiness, as mentioned above. Now make sure that your urgent need is defined clearly and implanted in your mind. Make sure that when you lie down you are not so tired that you will immediately lose your resolve and drift past the hypnagogic period into sleep. The easiest way to do this is to lie still and form an astral twin of yourself immediately above your recumbent body. Start to lift the twin out. It is as light as steam rising from a gently heated swimming pool. Imagine the steam rising slowly from every pore of your body. As it rises, it gradually forms your astral twin.
As soon as you have achieved this small dissociation, you can relax. Without practice, at this stage, most probably you are likely to drop back into your body. Try it again. This time you will find yourself up, away from your body into the ceiling corner of your room. Think of yourself in the ceiling corner, looking back at your mundane body lying on the bed. When you have achieved this, imagine yourself at the place at which you will receive the answer to the question you have asked. You will be instantly astral travelling to the astral realm of your requirement!
Just before the astral body separates itself from the mundane, the signal phenomenon occurs. It may be in the form of Vibrations in the upper chest and head, or the level of light in the room suddenly getting brighter or some people hear a hiss or a rush of air. These three signal phenomenons are most common but it can be anything else and there are hundreds of such signals possible. You have to find out your own unique signal type. Once you have astral projected a few times, you will recognize your signal phenomenon; and by deeply relaxing when it happens, you will be able to leave your body more easily and consistently.
In the astral planes dwell beings we call Guides. Guides are people like you and me, with one major difference; they are between incarnations and do not have bodies. The guide that is assigned to you is likely to have a similar background as that of yours and his or her function is to sponsor, protect and instruct the astral traveller. You may or may not see your astral guardian but you can feel their presence! You can feel their instructions and the loving protection you get from them intuitively! Sometimes, you may not be able to astral travel, however hard you may try. The reason for this may be your astral guides are not nearby and hence failure to astral travel, in this case, is inherent protection for you.
When you are travelling in the astral here-now, you may (or may not) see trailing behind you a glowing silken web-like thread. When you get out-of-body and are close by within 10 meters distance, look over your shoulder. Most subjects can clearly see a thread connecting the astral double to the physical body. This is the thread of light, which usually connects the solar plexus (or third eye) to the back of the head of the double. Seeing this thread is an indisputable verification of the fact that you are really astral travelling. (This is true for clairvoyants, while Clairsentience will just feel the presence of silver cord. Some subjects detect the thread through other senses).
Silver cord maintains the connection between the astral and the physical body, as the physical body lies comfortably and securely at home. During astral travel, if anything at all threatens your physical body, a message is passed faster than light along the silver cord and the very next instant you are back in your body fully conscious and in control of it. At times, you may feel jolted on such rapid calls! When you are so suddenly dragged back, it takes a moment to readjust. Take two or three deep breaths and lie down fully relaxed, otherwise, you may feel giddy and stumble. Because of the great weight difference between astral and the physical body, at times, when you are suddenly jolted back, you do not get your astral and mundane heads together and experience the giddy sensations. Sometimes you may not get your astral and mundane limbs together. This is called the "leaden-limb phenomenon".
Many people travelling for the first time in the astral become embarrassed because they discover that most astral entities and they themselves are unclothed! This can be compared to a first-time visit to a nudist camp! In such a case, if you are feeling uncomfortable, all that you have to do is will your astral self be clothed and instantly, magically, it is clothed! This is so because, in astral realms, thought controls the experience and thought manifestation is instant! Hence, you can travel anywhere you like just by willing it. You can walk or fly over towns. The choice is yours! Think of yourself as the place where you want to be. Instantly you will be there! In astral, the closer you get to your physical body, the stronger is its pull on you. If you wish to make an astral trip to see what is going on in the next room, you must make it a quick trip for you will be lucky if you can remain there more than a few moments. On the contrary, if you go to the next town, you can stay there for as long as half an hour, if your physical body is not disturbed in the meanwhile.
The easiest way to first conscious astral travel:
Step 1: Sleep on your bed with your head towards east and feet towards west. See that you are feeling fully secured and comfortable. Before dropping off to sleep, put your body into deep relaxation. Do this by systematically tensing and relaxing each muscle, one at a time. Start with toes and work up the body to the face. This will put your body into deep relaxation and remove the "trapped" tension in various parts of the body.
Step 2: Practice one round of 25HB – Nirmal Kriya. This will keep your body relaxed but vital for keeping awareness throughout the experiment. Please note that if you do it more, you may not be able to fall asleep. If you do it less, you may fall asleep; but may not be able to aware. Maintain awareness.
Step 3: Rotate your awareness throughout the body (as we do in yoga Nidra). This will put your body into a very deep state of relaxation.
Step 4: Focus your relaxed attention on your third eye. Just become aware of how heavy your body feels.
Step 5: Set your relaxed attention to your astral double. See it as made up of light. It is almost weightless and free. Picture in your mind's eye the images of bubbles, feathers floating on the breeze, smoke rising upwards. Your physical body is heavy but your subtle body is almost weightless.
Step 6: You see the darkened room, even if your eyes are closed. It appears to be bathed in soothing golden light. Now, focus your relaxed attention on the ceiling light fitting. Consciously put the effort in drawing the light fitting towards you. As you do this you may feel yourself floating towards the ceiling. Remain conscious with relaxed attention. You will become aware of floating in your astral self and may even see your sleeping body laid below on your bed.
Step 7: Now you can travel anywhere you want by willing it! You can come back to your body by willing it.