Tibetan sound bowls are known for decreasing anxiety, releasing stress, and activating healing results. These bowls have been used for thousands of years in China, but over the past few decades, their popularity in other nations has grown.
The Tibetan musical bowl is believed to help you overcome anxiety and stress leaving you feeling relaxed and light. It has been used for centuries by Tibetan monks and thus is a traditional way to calm and heal individuals. Although it is popularly known as the "Tibetan Sound Bowl", it is also referred to as the "Meditation Bowl", "Sound Healing Bowl", and "Tibetan Musical Bowls" around the world.
Find peace and serenity with this singing bowl therapy as it cleanses your aura and surrounds you with good vibes. The
Tibetan meditation bowl
heals your inner soul with its vibrations and fills you with the utmost divine and positive energy.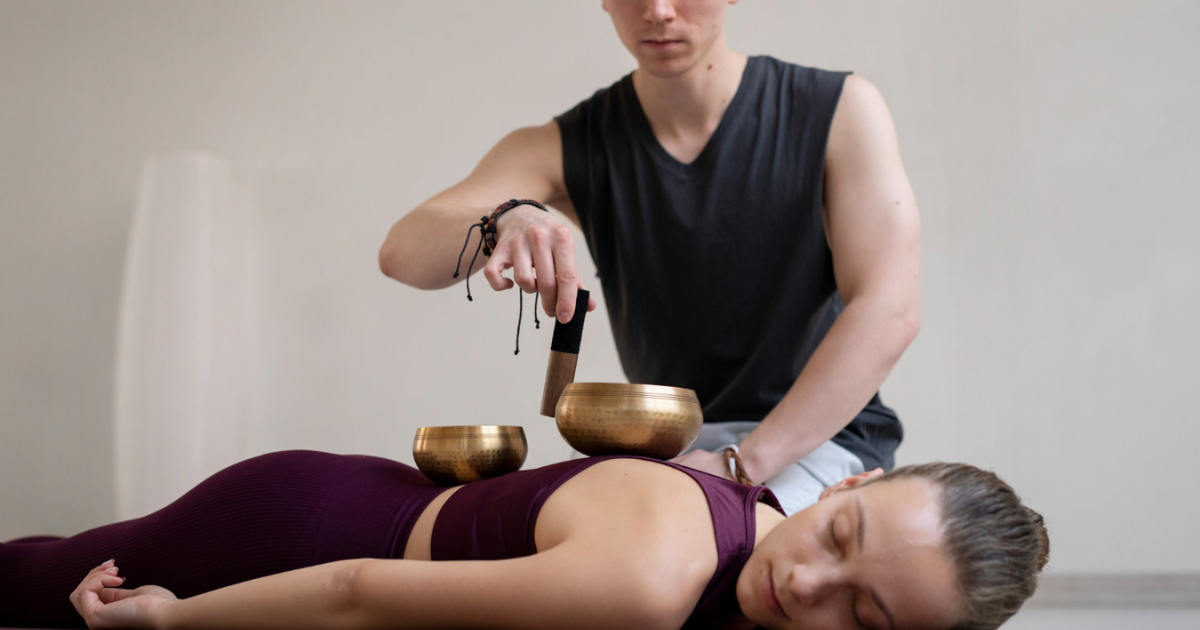 Origin of Tibetan singing bowls
Starting from the Himalayas, these singing bowls were customarily utilized for healing practices by the ancients. The use of Tibetan bowls started way back in history when there were not a lot of set-ups like in today's modern world. The primary metal bowls were logically made of pure copper over 5,000 years ago. There are stories that 2,000-year-old Tibetan singing bowls were in Tibet at the start of the past century.

Still wondering why these Tibetan Sound Bowls have an ancient history? Find out below.
Impacts of Tibetan singing bowl
● It helps in deep meditation
Immerse in deep meditation and focus with the Tibetan music bowl while you sit with it and practice sound therapy. Practice mindfulness and improve concentration as it brings you closer to yourself and lets you connect with your inner being. These meditation bowls have a very strong effect on clearing your mind and uplifting your thoughts.
● It provides relaxation to the body
In modern times, with the pressure of career, family, and job every human is mentally, physically, and emotionally drained. The Tibetan meditation bowl clears the negativity with its uplifting sound vibrations, leaving you relaxed, happy, and fulfilled.
● It helps in giving mental peace and balancing chakras
An effective way to use this musical bowl is to sit alone in a quiet room and enhance the sound of this musical bowl. It will get into your headspace give you peace and help your body's energy centers to get balanced; known as chakras.
● It improves the immune system and circulation
The sounds of a singing bowl can have a healing effect on the body. The vibrations created by the bowl. The vibration sounds after performing the singing bowl therapy will keep your mind calm & peaceful, relax your body & soul, de-stress you from the issues you are dealing with, and relieve you from anxiety.
How to use a Tibetan bowl for reducing anxiety?
● Lie on the floor and arrange the bowls in the specific way mentioned by your healer or instructor during the singing bowl treatment. For instance, it may be put around your body, on your body, or in various corners of the room.
● Once settled, use a mallet to strike the Tibetan bowls in a sequence to create sounds and vibrations (a guided meditation can also be included).
● To utilize a singing bowl yourself, strongly press the mallet in a circular movement against the bowl's external edge. At the point when you hear a splendid, clear tone, you can dial back the movement. Utilize the arm to move, instead of simply rotating your wrist.
● You can likewise make a similar round movement against the external belly of the bowl. Additionally, you can begin the circular motion by lightly striking the bowl.
Scientific studies claiming Tibetan singing bowl leads to stress-relief
● A study in 2019 reported that Himalayan singing bowls can assist with deep relaxation in minimal time. This relaxation level was considered better than just lying in silence.
● "A comparative study on the impact of singing bowls" stated that it helps reduce anxiety and increases physical & emotional well-being. It was also found that a session of 20 minutes with this Tebitian Musical Bowls can provide deep relaxation and peace of mind.
● A pilot study in Italy showed that the Tibetan singing bowl freed trouble and increased a sense of prosperity in individuals with metastatic cancer. The specialists called for bigger investigations to affirm the outcomes.
The Tibetan sound bowls are a great way to feel lively, stay stress-free, and deal with anxiety. Meditation with bowls is also about relaxing the body, mind, and soul as discussed above. It is suggested that you play the sound during meditation, healing rituals, or just by keeping it close to your body to use the bowl effectively. These Tibetan singing bowls can also be used for home decor and might bring you good luck and positivity. In the case where there is some kind of medical condition involved it is better to take advice from a professional- healer.

You are just one step away from practising a relaxed calm mind and body, so don't wait and get yourself a "Tibetian Singing Bowl" and stay away from all the stress.