When it comes to School, Colleges, and Institutions, it is there in every alley of our town, district and State. However, amidst such horde, what makes a particular institution unique are the value it inculcates to make better human beings and the transpiration of those imbibed values in our everyday life. Yogoda Satsanga Dhyana Kendra of Yogoda Satsanga Society of India, in my vicinity in the hinterland Purulia District of West Bengal, is one such institution. Not much known amongst those who don't follow Paramahansa Yogananda, I feel it's time that we all irrespective of our age, class, caste, creed, sect and religion, must know about this great spiritual figure and his teachings through this essay.
To start with, I would like to draw attention towards outlining a brief about Paramahansa Yogananda. Recognised as one of the eminent spiritual figures, of the 20th century, Yogananda and his religious and philosophical thoughts and methods could be felt and witnessed in various forms of expression enveloping education, psychology, business, medicine, and many more spheres of life and discipline. The Society, established way back in 1917, came into existence with a sheer objective of preserving the teachings of Paramahansa Yoganandaji so as to pass them to the generation next without any convolutions or distortions. With an intention that his invaluable lessons could be inferred and made creatively functional in our day to day life and ambitions, the Society has been smoothly functioning since more than 100 years.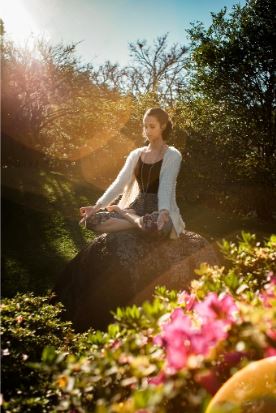 As a member of the Yogoda Satsanga Society, one is expected to follow certain ideals to make the earth a better place for every human being. Some of his teachings include creation of scientific temperament to attain spiritual connection with the almighty; understanding the purpose of our existence and evolution of self through self-evaluation; fathoming the importance of Yoga and meditation and the contribution of the practices to ascertain environmental harmony around; making the scientific foundation for realizing that God in one and hence, stands true for all religions; and so on and so forth.
Following Shri Paramahansa, I have personally felt how riding on the divine highway of self-consciousness, can lead to scientific, devotional meditation and connect with the Supreme and realising from the trap of physical illness, mental disharmonies, and spiritual unawareness. In a world, with cut throat competition surrounding us since the time we take birth, it becomes pertinent to follow certain ideal to realize the superiority of mind over body, of soul over mind, while being encouraged to follow the path of "plain living and high thinking"; and to bring the eternal unity and brotherhood with all the differences exist in humankind like caste, class, colour, power etc. it is important to ignite the importance of kinship with almighty among the minds of people. At a time, when the entire world is ruled, predominated and influenced by persistent conflicts- self and otherwise, the Yogoda Society leaves one with a therapeutic consciousness. Now at a time, when the entire world is talking and contesting debates on environment, the Yogoda Satsanga is taking ahead several steps to encourage its followers to preserve the same and work towards bringing best practices in daily lives for ensuring sustainability.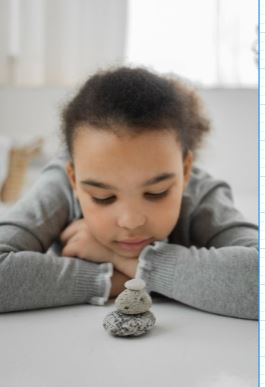 Interestingly enough, the Society to motivate more participation from especially the youths, have conceptualized and are promoting the Self-Realization Fellowship through the organization Shri Paramahansa founded and the Publications including, books, magazine, Audio-Video et al. to continue in his pursuit of spiritual and compassionate work. In addition, like The International Society for Krishna Consciousness (ISKCON), it is also endeavoured that, this Society too emerges as a successful carrier of transformation through public engagement and the distribution of literature. And on similar lines of ISKCON, the Yogoda Society expands its religious studies to draw analogous with that of the teachings of Christ.
To commemorate the Society's contributions, in one of the events organized, it was humbling to see Government officials, religious leaders, and academic scholars to have united in a single platform to honour Shri Paramahansa and the society, that has made significant contributions to the areas of philosophy, culture, literature, religious freedom, and social welfare in the last more than 100 years. Today, the society with close to 200 Meditation centres, Ashrams, retreats across not only in India, but across the border countries like Nepal tenders the interested lots with occasions to unify together in order to familiarise and appreciate the influence of group meditations, focused retreat programmes, inspirational services, and to share in spiritual fellowship. Therefore, various events and inspirational programmes like lecture series, weekend retreats, are hosted round the clock throughout the year in plethora of cities each year, which also includes the flagship annual events like, Sharad Sangam. All these gatherings are unanimously initiated to concentrate on passing on the life-teachings of Paramahansa Yogananda.
I strongly feel, if we as the youths could somehow steer our minds to get attached to institutions like this, the life skills that we are unlikely to get through the conventional education system could be easily imbibed. Also, the constant stress that we as students, freshers, entrepreneurs, family man et al. deal with could be alleviated when one adheres to daily rituals like yoga, meditation and positive readings like that we get in Yogoda Satsanga.
Author
I am another small-town guy from the hinterland of West Bengal who aspires to make it big. This constant pursuit of achieving my dreams has led me to participate in myriads national and global competitions on article writing, blog writing, public speaking, et al. Amongst others, I was recently bestowed upon with an award at the 5th Global Youth Environment Essay Contest, organized by the Republic of Korea, for making it in the top 5 contestants (globally) over all age groups. The award was presented by Jang Hyun-Kuk (Ministry of Foreign Affairs, Republic of Korea) in association with HOBY Youth Leadership Foundation, USA. I was also adjudged as the winner of the global edition of the public speaking competition organized by The Sonorous Youth (Tanzania); winner of Amity Online Debate Competition: The Tug of Corona's War (Amity Law School, Noida at AYF, School Edition); rated amongst the Top 11-500 in the essay contest conducted by ISRO; winner of the global effect of Covid-19 essay writing competition (Amity Law School, Noida at AYF, School Edition); etc. Having a flair for writing, I voice my concerns on social issues in the form of blogs for platforms like The Quint, reachivy, reflections.live, monomousumi, storymirror, teebeeh, etc. As a student, I have brought laurels to my school as a winner of inter-school extempore speech competition (district level); have represented my district as a finalist of the State Science Seminar, after being declared as the winner of district science seminar by the National Council of Science Museums, Ministry of Culture, GoI. Besides, I am an avid reader on the topics of Stockmarkets, FinTech, Blockchain, etc. I run a podcast to motivate youth by interviewing young achievers. Amidst the uncertainties, I am confident to shine in the area of development economics, and eventually, form a successful FinTech start-up.
Email:- mailsoumyadeepkhan@gmail.com