Gifting is a way of expressing pure love, care and affection towards your loved ones. A thoughtful gift is not only a combination of your own preferences but also the recipient's, while keeping the budget in mind. At times it can be tricky to find an ideal gift which is the best of both worlds. But, don't worry, as we got you covered. You can opt for a classic Vastu gift that is bound to bring more positivity and prosperity to the space. Regardless of the occasion, Vastu Gift can always be a good idea.

You might wonder why Vastu gifts? Find out below!
Vastu gifts symbolize prosperity, abundance, and good luck and it is always appreciated and preferred by the majority of people. It is believed that Vastu items, if kept in the right locations can bring more wealth and good fortune to the family. Therefore, by choosing a Vastu gift for someone, you are making a meaningful choice. Let's explore further which Vastu gifts can be given and why you should choose them over any other ordinary gift!
Which Gifts Can Be Given As Per Vastu?
There is a wide range of Vastu items like Vastu Crystal Pyramid, Crystal Tortoise, Vastu Tortoise, Laughing Buddha, Good Luck Items, Healing Crystal, Positive Energy Vastu Items for home and Feng Shui Vastu items. These items are fit for a gift as they combine functionality and ornamentation both. To make your process of choosing a gift easier, here are the top five picks of Vastu gifts that can make a perfect present. They enhance both the Vastu of the house and make exceptional Vastu gifts. Keep reading further.
Lord Ganesha is widely recognized as a powerful eliminator of obstacles. According to tradition, Lord Ganesha is worshiped first before commencing any puja or auspicious occasion in houses or offices. Therefore, gifting a Lord Ganesha Idol can be ideal, particularly as a housewarming gift. He is revered as the deity of new beginnings. The idol of Lord Ganesha is also believed to promote positivity, spirituality, well-being, and prosperity. The most auspicious placement for the Ganesh murti would be in the living room or with other God idols that you worship. According to Vastu Shastra, keeping the idol of Lord Ganesha in the north, northeast, or west direction, can poise the energies within the house, fostering positivity and harmony.
It is widely believed that candles radiate natural aromatic vibes that can stimulate healing, relaxation and positivity. The warmth of the glowing candles can uplift one's mood, reduce stress and influence the energy of the room. Due to its mood-uplifting capabilities, a scented candle is often chosen as a Vastu gift. You can choose from a variety of candles as per the preference, taste and intention of the person you want to gift. It can be a healing candle or a candle that blesses the recipient's life with overall abundance. Each candle has its own purpose. In addition to that, Crystal healing candles tend to produce more positive energy, as crystals can eliminate negativity and rejuvenate the mind, body and soul. Gift these
aromatic crystal candles
and offer a pleasing sensation to your loved ones. Lighting candles cut off negative energy from space and release more positive energy. According to Vastu Shastra, fire belongs in the southern direction, hence placing the candle in the same direction can maximize benefit.
3. Seven Chakra Orgone Energy Pyramid
This pyramid is a visual representation of the seven chakras. The crystals used on each level represent different aspects of chakras which helps one to achieve energy alignment. This pyramid unblocks one's potential energy, cleanses the aura, and increases intuition. Orgone is similar to the ancient concepts of prana, chi, or universal energy and is generated by combining organic and inorganic materials that possess the ability to harness essential life force energy. They are also said to be the indicators of abundance and health; bringing wealth and good fortune to the family. Another way of gifting can be in the form of a
Seven Chakra tree
that uplifts the decor of the room because of its colourful crystals and attractive look. The 7-chakra pyramid is a positive energy emitter and aids in spiritual well-being. It is one of the most powerful tools to heal the body's chakras and harmonize the mind, body, and soul. This gift is better suited for those who appreciate charming and pleasing objects. Apart from serving a beautiful home decor this 7 Chakra Orgone Energy Pyramid also attracts positive energy and heals life's imbalances. As per Vastu, placing the auspicious seven-chakra pyramid in the east corner of the house can attract good health and wealth. Lastly, it improves immunity and builds resistance against illnesses as well as enhances the energy levels of the family members.
A Gomati Chakra Pyramid is considered highly auspicious for a home. Gomati Chakra Pyramid can be an ideal choice for a meaningful gift. They demonstrate your genuine intentions and desire for the family's well-being. It is believed that the presence of a Gomati Chakra Pyramid in a residence can enhance wealth and wellness, symbolizing good health and prosperity for all family members. As per Vastu, it's advised to keep it in the southeast direction of the house as it eradicates Vastu dosha. Every chakra stands for purity and auspiciousness as they reflect positivity and wealth. The Gomati Chakra Pyramid is also believed to offer protection to children and shield the house from evil influences and negativity. This pyramid is also said to assist in achieving deep meditation, fostering self-reflection and growth.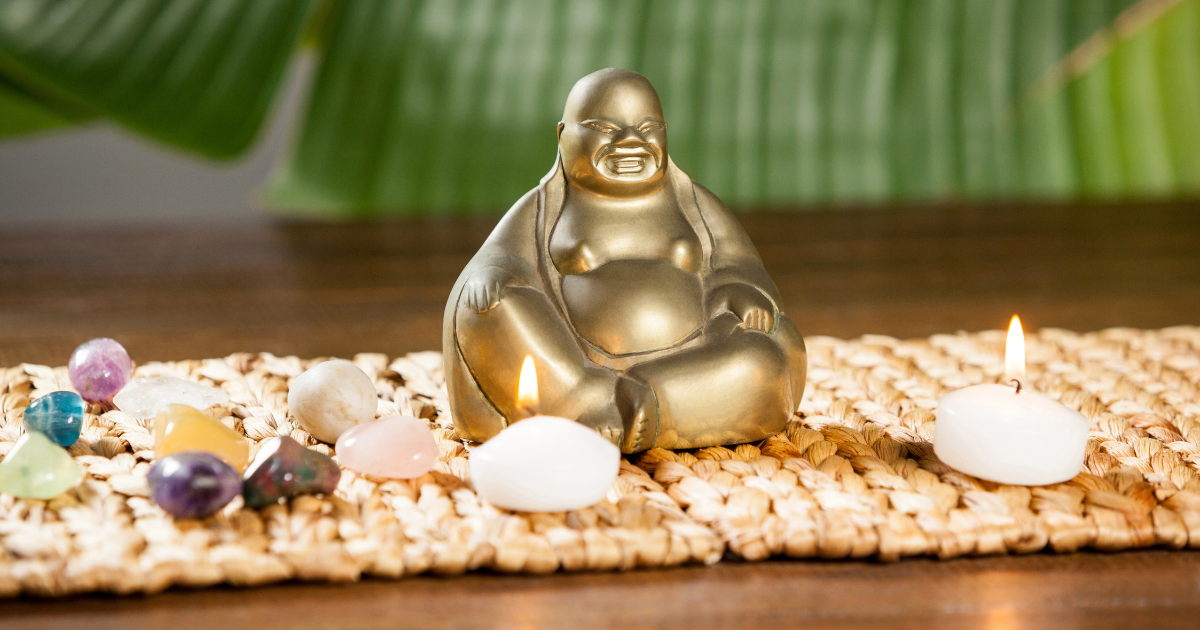 Laughing Buddha is renowned for ages and is associated with good luck. Found in many Indian households, it is believed that if one rubs the huge belly of Laughing Buddha, it will bring more good luck at home. It is not only seen in households but also in restaurants, hotels and museums whereby guests rub the belly of the Buddha to attract fortune. A small idol of Laughing Buddha is convenient because it can be easily placed in the house without taking up too much space. The ideal place for the Laughing Buddha statue at home is in the southeast direction. However, make sure to inform the recipient not to place it on a shoe rack or near the bathroom. It could be in the living room, the hall area, the dining table, or even in the bedroom. The symbolic giant stomach and jolly smile of the Laughing Buddha grace the house with wealth, joy and good luck. Choosing this as a gift can be the most convenient, economical choice and also would be appreciated by the person receiving it. There are different types of Buddha statues that you can choose to gift depending on the interests and needs of the recipient.
• Buddha with both Hands Raised
This symbolizes good luck and happiness, providing assistance in navigating through difficult situations in life.
• Laughing Buddha with a Fan
This represents the casting aside of troubles and worries, and the welcoming of happiness and prosperity into your home or office.
• Laughing Buddha with a Bag
This idol depicts a bag that symbolizes the distribution of gifts, sweets, and food to those in need, thus attracting prosperity.
• Laughing Buddha with Children
This signifies a happy and prosperous family, symbolizing peace and wealth.
Vastu science is a method of arranging the elements of nature within a home, which is beneficial for all its inhabitants. Vastu Shastra significantly influences the course of our lives. Therefore, instead of overthinking the ideal gift, you can opt for these Vastu items that make perfect presents. All the gifts listed above have unique qualities and can bring tranquility to the recipient's home. Choosing from the items listed above will only enhance their benefits. It is recommended to select a gift that aligns with the taste and interest of the recipient. Lastly, it's important to remember even though they make a great source of health, wealth and prosperity, they cannot be substituted by any alternative as a solution to problems.